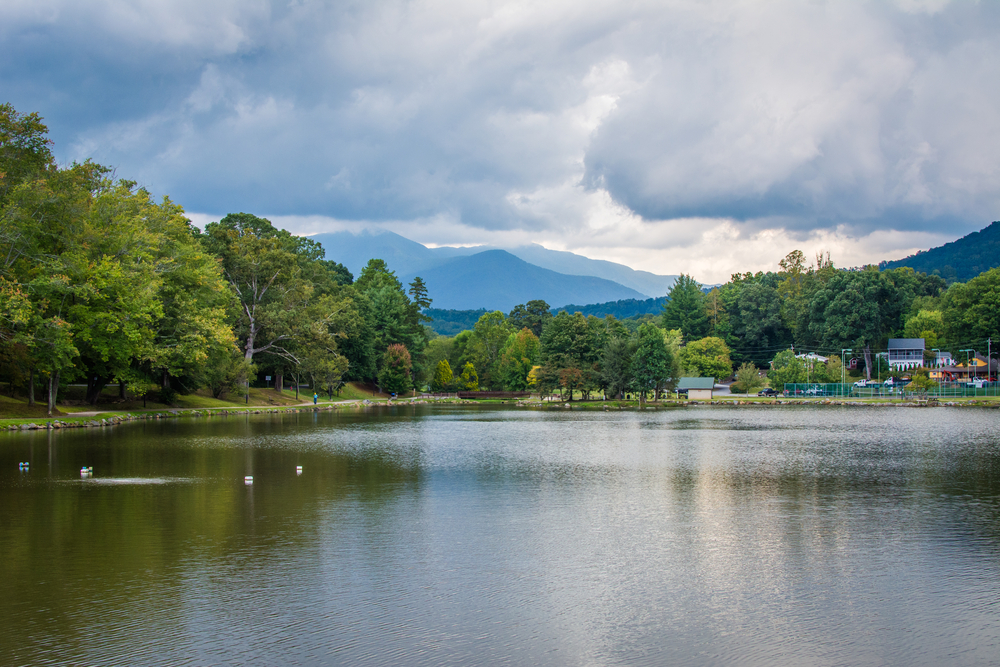 This cozy mountain town provides a small town feel with all the convenience of Asheville. Downtown Black Mountain is filled with dozens of shops (40+ to be exact) filled with trinkets, crafts, art, furniture, local culinary creations and more. From Yarn to outdoor sports equipment, you can find anything and everything you are looking for. With over 30 eateries, and three breweries, you have much to choose from. If you are in town to look at homes, enjoy an afternoon spot of tea at Dobra Tea, lunch at Veranda Cafe, or coffee break at Dripolator Coffeehouse.
Named one of the 50 safest towns in North Carolina by SafeWise, and Best Small Town in Western North Carolina by the Asheville Citizen Times, Black Mountain is filled with magic. The area is one of those places that is filled with breathtaking scenery, and home to a variety of hiking and biking trails, as well greenways, waterfalls, and trout fishing locations. One of the most spectacular benefits of this city, the views of the Blue Ridge Mountains.
Relax a few blocks from downtown, at the quaint city park, Lake Tomahawk. The lake offers views of Graybeard Mountain and the Seven Sisters peak and a half-mile loop trail around the lake.
Scenes from the feature movie "The Longest Ride" were filmed in Black Mountain. The movie is adapted from Nicholas Sparks' bestselling novel. This in itself explains the beauty surrounding this town, and TripAdvisor readers agree as well, voting it the prettiest small town vacation in America!
Known for its liberal arts college Montreat College, located in a secluded cove near the town, and Camp Rockmont, the original campus on Lake Eden for the former Black Mountain College.
Black Mountain is approximately twenty-five minutes from Asheville via Interstate 40.