Q: What type of customer do we serve?
A: We serve buyers only. We made this decision and built our company around it. By choosing to serve buyers only, we eliminate any conflict of interest and focus singularly on serving their best interests.
Q: Why do we only represent buyers and not sellers?
A: The only way we feel we can avoid a conflict of interest is to service buyers only.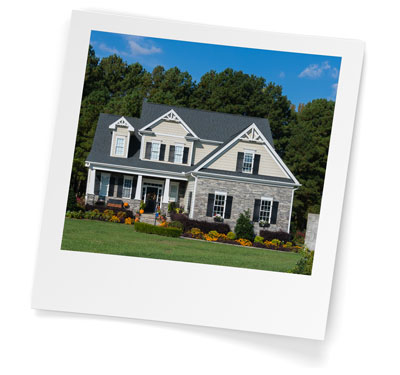 Q: Does it cost more to work with your firm?
A: No. In fact, it typically costs less. Our negotiating skills and focus on promoting your best interests help you get a lower price and better terms. Our average savings to our buyers is in the tens of thousands.
Q: How will you save me money?
A: We save you money in several different ways:
By negotiating a lower sales price
By negotiating necessary repairs pursuant to property inspections
By negotiating personal property into the sales price
By helping you find the lowest mortgage costs and/or negotiating the seller into paying closing costs
By obtaining home warranties and other extras within the final sales price
By listening carefully so we don't miss any details from you or the seller
Q: Are you licensed real estate brokers and members of the National Association of REALTORS?
A: Yes. All of our brokers are licensed in North Carolina and are members of both the National Association of REALTORS as well as the Asheville Board of REALTORS.
Q: What areas do you serve?
A: Currently we work in the following areas:
Buncombe County (Asheville)

Haywood County (Waynesville)

Henderson County (Hendersonville)
Madison County (Mars Hill, Marshall)
Transylvania County (Brevard)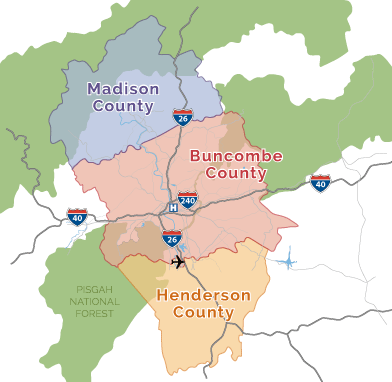 Q: What types of property transactions do you handle?
A: Residential, commercial, home sites and acreage, investments, multi-family and 1031 exchanges.
Q: How do I get the process started with your firm?
A: The first step is to set up an appointment with one of our professionals.