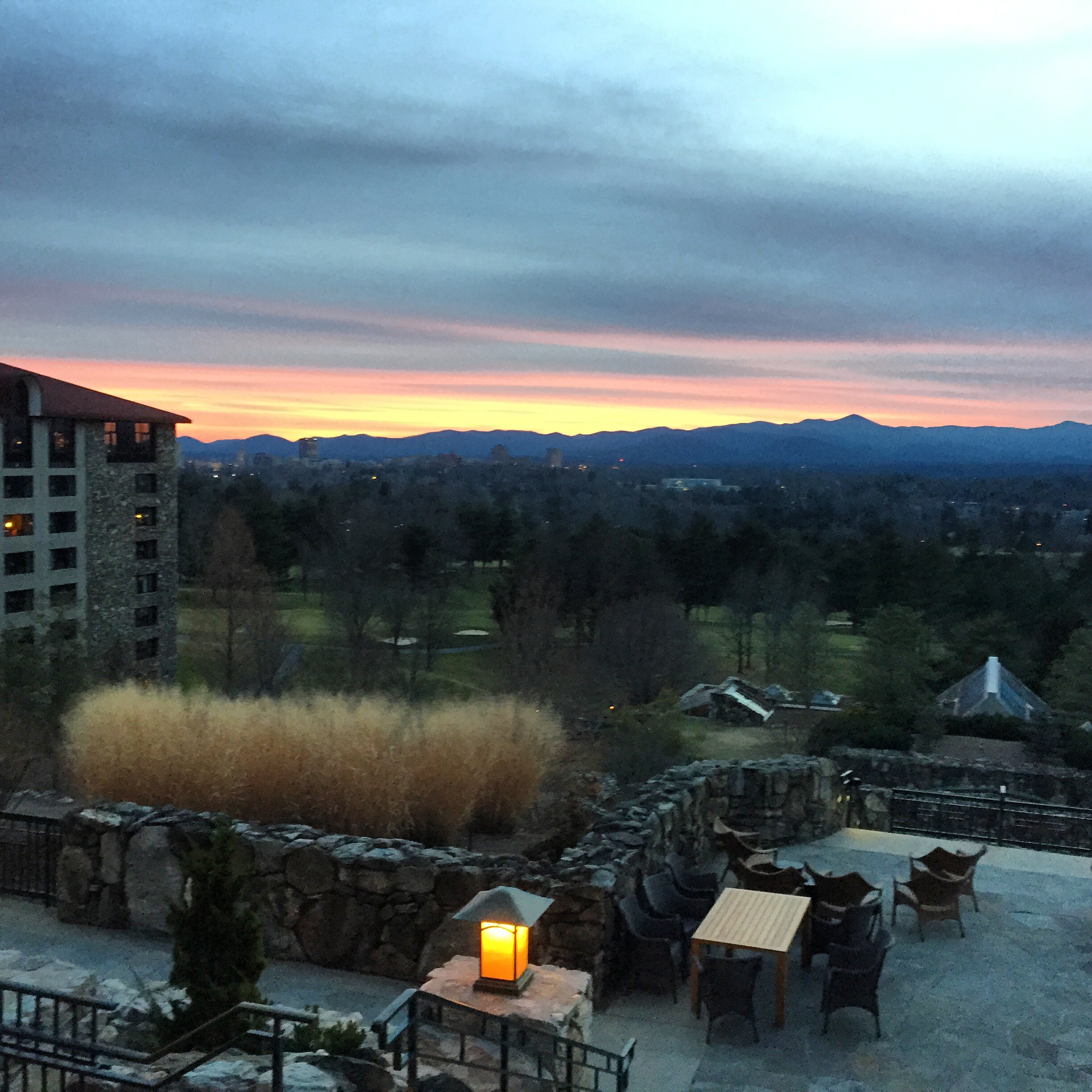 This historic neighborhood of Asheville surrounds the The Omni Grove Park Inn, a luxurious mountain hotel boasting a nationally acclaimed spa and an 18-hole golf course. Famous for its larger than life wood burning fireplace and gorgeous Blue Ridge Mountain views, this hotel is one of Asheville's icons and treasured passed times that provides couples and families Asheville memories daily.
It is not uncommon to find neatly manicured, terraced yards among the homes of Grove Park. Stone walls create a nostalgic feeling, and tall trees deeply rooted into the earth provide picturesque scenery.
Resident squirrels may play hide and seek during your morning walk or run, and the fresh mountain air will leave you with a feeling you are not living in a city. The neighborhood is minutes from downtown Asheville.
Local businesses on Chestnut street offer many conveniences close to home.
Metro Wines – a local wine shop with an incredible selection of wine, bubbly, and beer!
Bone & Broth – a local watering hole that serves up some tasty meals.
City Bakery – Coffee, tea, and pastries, with amazing breakfast biscuits and lunch options.
Taco Temple – With homemade tortillas made on-site, this is a perfect place to grab a taco or margarita.
Rose's Garden Shop – What is not to love about this place? The selections of garden favorites and ornate gifts are the perfect compliment to this neighborhood.
Sunset Terrace at Grove Park Inn – There is really not a better location for cocktails at Sunset in Asheville. It is a must.
Golden Fleece – Located next door to the Grove Park Inn, this mediterranean influenced restaurant dishes up incredible flavors, including grilled octopus, grains to greens salad, and a selection of incredible entrees. Also offers a selection of great wine.
Grove Park offers peaceful serenity, beautiful landscapes, historic architecture and more.
Ask your Asheville real estate agent about homes for sale in Grove Park.