Is 2020 time to buy a new home in Asheville? We answer that and more in our 2020 Asheville Home Buyer Report.
2020 is a year for balance. Not only personally, but in a home buying sense. This year, we believe we will witness a more steady and balanced market. "I believe it will be another good year for property values as people keep moving here from more expensive markets. I do expect a bit of an inventory increase, so hopefully, that will lead to a more balanced (seller/buyer) market," expressed Jon Corbin, founder of The Buyer's Agent of Asheville.
In the most recent real estate market report provided to Asheville REALTORS®, average selling prices are remarkably lower than average asking prices. For instance in Asheville zip code 28801, the average asking price is approximately $674,600.00 Compared to the average selling price of $431,832.00, it appears that the market is balancing itself out. Areas such as Fletcher and Fairview are seeing a price increase, while Black Mountain seems to be balancing out.
Across the nation, it is predicted there will be a construction boom. CNN reported, "As consumers increasingly look to buy, the low inventory of available single-family homes in America is spurring building activity." 
In 2019, mortgage prices fell to three-year lows in the third quarter, maintaining affordable home loans. The Federal Reserve has indicated it will keep its rates on hold for now.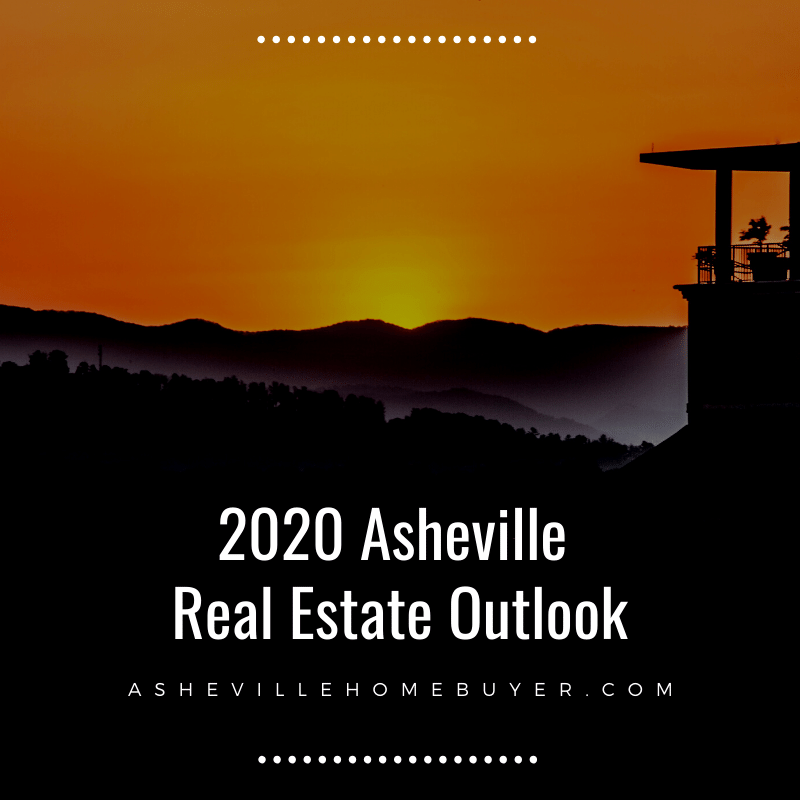 Here is a quick look at Average Asking Price vs. Selling Price by zip code as of December 2019.
28801 – Asking Price – $674,644, Selling Price $431,832
28803 (South Asheville) – Asking Price – $834,799 Selling Price $456,611
28804 (North Asheville) – Asking Price – $866,324, Selling Price $499,645
28805 (East Asheville) – Asking Price – $615,632, Selling Price $375,170
28806 (West Asheville) – Asking Price – $427,940, Selling Price $313,769
28787 (Weaverville) – Asking Price – $497,414, Selling Price $344,404
28715 (Candler) – Asking Price – $382,709, Selling Price $355,777
28711 (Black Mountain)- Asking Price – $486,846 Selling Price $343,566
28778 (Swannanoa) – Asking Price – $358,893 Selling Price $265,668
28732 (Fletcher Buncombe County)- Asking Price – $814,693 Selling Price $412,608
28730 (Fairview) – Asking Price – $711,360 Selling Price $423,565
28748 (Leicester)- Asking Price – $433,121, Selling Price $254,633
28704 (Arden) – Asking Price – $711,827 Selling Price $308,160
Buncombe County (All)- Asking Price – $640,199, Selling Price $389,990
Henderson County – Asking Price – $542,225 Selling Price $330,162
Brevard – Asking Price – $465,798 Selling Price $357,314
Madison County – Asking Price – $450,828, Selling Price $308,117
Haywood County – Asking Price – $455,144, Selling Price $275,342