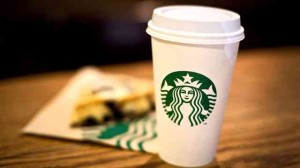 A new article from CNBC suggests Starbucks is increasing home values in communities where they have locations. Do you agree with this? What is Starbucks bringing to the table – more traffic, long lines, or are they offering a perception of stability and sustainability?
Dunkin' Donuts has the slogan, America runs on Dunkin. What percentage of Americans leave the house in the morning to buy a coffee from a coffee shop? How can the suggestion that Starbucks has increased home values actual be valid? Let's think about this – what are the reasons Starbucks would increase property values – Does Starbucks create a feeling of community or a safe neighborhood hangout? Perhaps it promotes community entrepreneurship opportunities for new business in the area?
Some may consider a Starbuck's the new greenway or park. It may just come down to the Starbuck's typically chooses real estate areas they expect growth, and their standards will keep their locations and buildings in proper exterior and interior shape. Basically, their locations will be not be an eye sore, so perhaps neighbors don't want their homes to stick out and be the ugly part of the neighborhood.
In Asheville, there are two corporate Starbuck's locations – Charlotte Street and Hendersonville Road. The Grove Park Neighborhood and Biltmore Forest Neighborhoods of Asheville are two of the most desirable neighborhoods of the Asheville community and lifestyle, and both are trendsetters for the driving home values in Asheville. With limited growth opportunities in these areas, Starbucks appears to have chosen real estate locations that will sustain as the city continues to attract new growth to the area.
I am not sure that Starbucks is the reason behind the economic force in home values in each of these neighborhoods, however it may appear they were advised correctly when it came to a location. The two largest tourist attractions of Asheville surround these areas. Both The Grove Park Inn and the Biltmore Estate will continue to draw visitors for years to come, and tourists from any major city know to type Starbucks in Google to find their way to enjoy a coffee during their vacation.
So is Starbucks really driving home values or enhancing neighborhoods in Asheville?