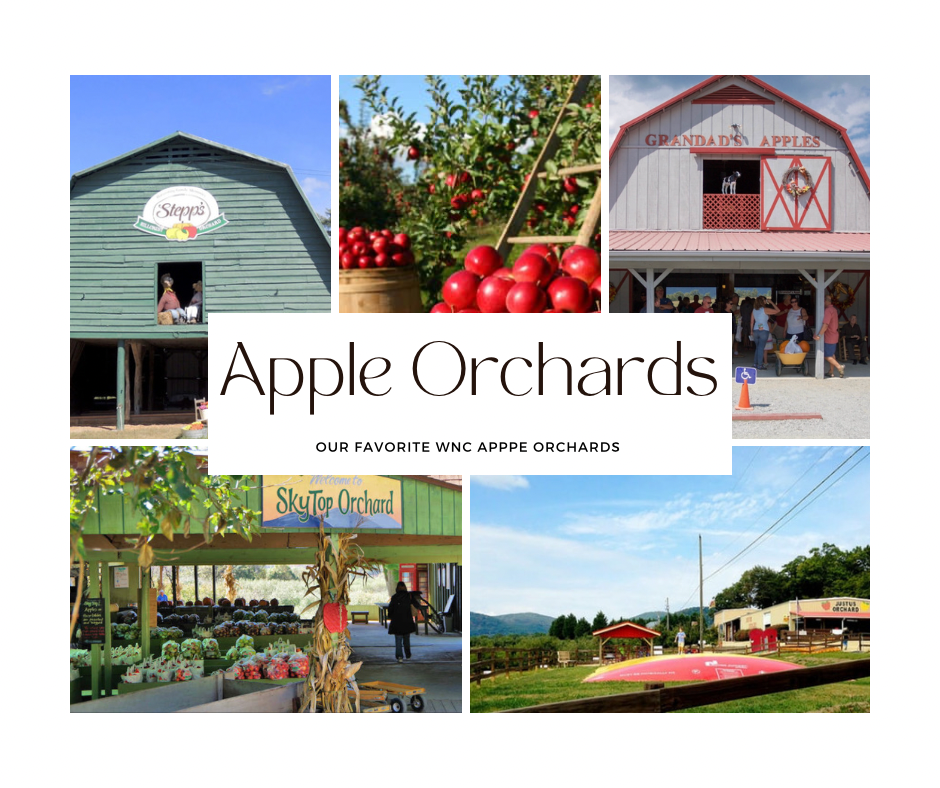 September is here and we all know what that means, apple season is here!
We're blessed to live in what's called Apple Country, with an abundance of orchards surrounding us.
So grab the fam, pack up the car and head out to explore the orchards!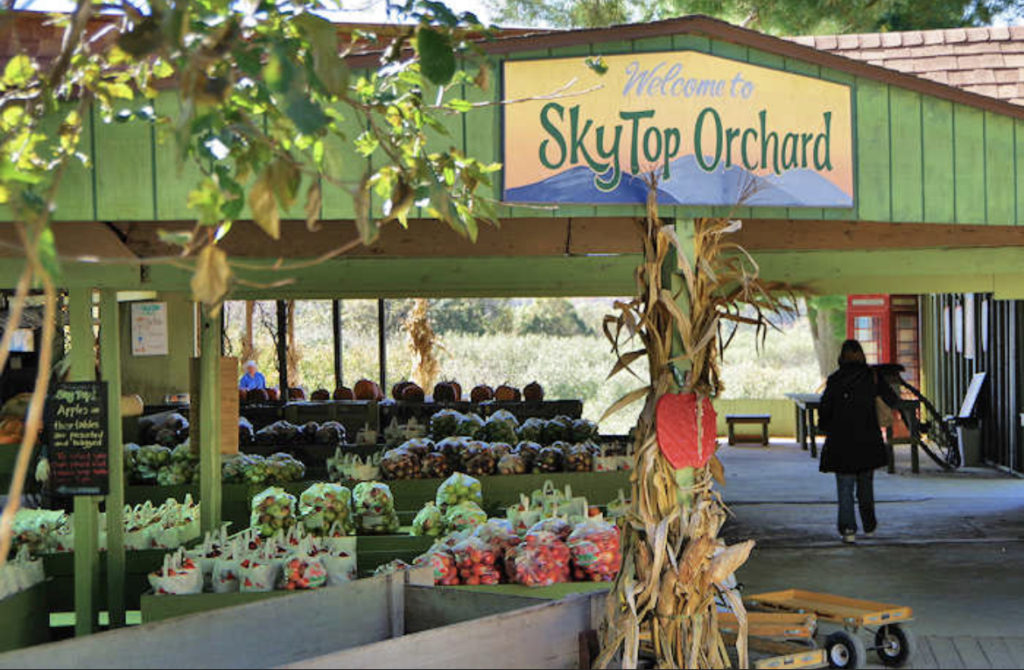 Sky Top Orchard – The name says it all. Perched on top of a beautiful mountain just past Flat Rock, Sky Top Orchard really does make you feel like you're in the sky. The orchard boasts 360 degree views of the beautiful Blue Ridge Mountains. Sky Top offers a plethora of activities. From hayrides, apple canon, feeding the farm animals, bamboo forest, gem mining, playgrounds, sand boxes, bee train and more. There's more than enough to keep you busy for the day. Whether you choose U-Pick or pre-picked, you won't be dissappointed. Make sure to stop into the gift shop area and don't pass up the apple cider slushies or donuts!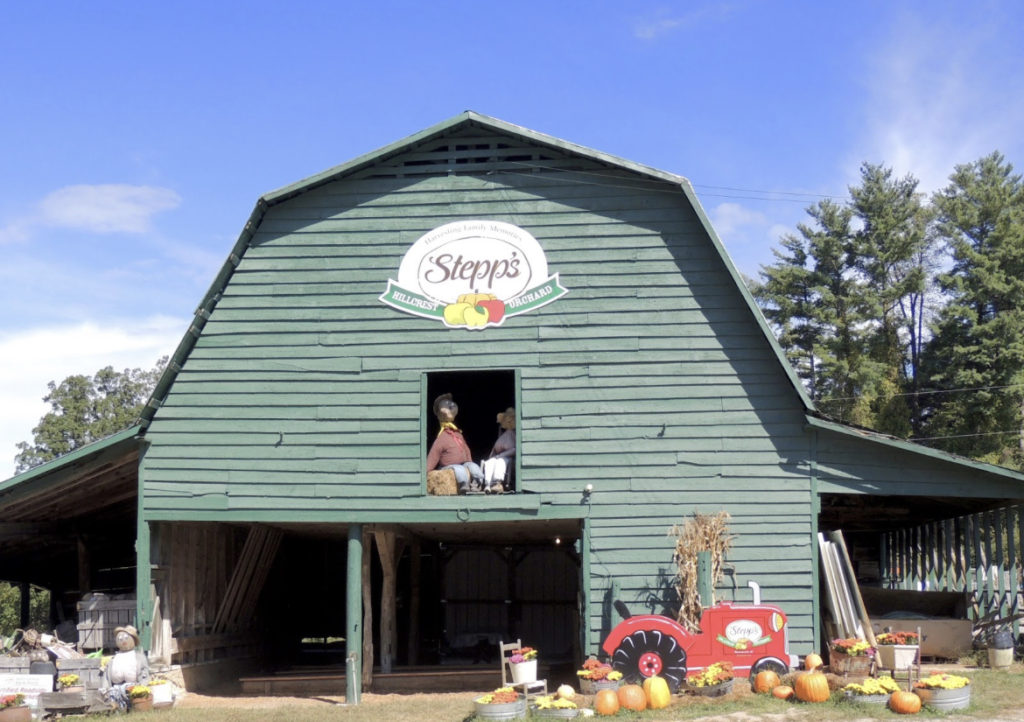 Stepp's Hillcrest Orchard – Stepp's offers much more than just Apples. Not only do they offer apple picking, but there's also pumpkin picking, grape picking and SO many different types of flowers you can pick! Aside from their wide variety of U-Pick options, they also have so many other activities to enjoy. Take a ride on the wagon ride, shoot some apples in the apple canons, bounce around for a bit on the jump pad, or (our favorite) try to find your way through their 5 acre corn maze! And as always, make sure to stop into the gift shop and bakery for all your apple goodies! (Farm activities are only open on weekends, but U-Pick is open all week.)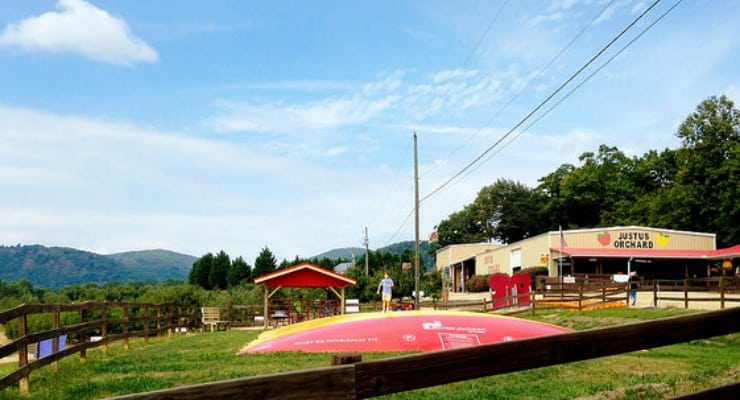 Justus Orchard – Another great orchard nestled in the Fruitland community, offering apple, blackberry, pumpkin, peach and pear picking. You are sure to not leave with empty hands. Not only can you pick such a wide variety of fruits, their activities are sure to fill your day with fun. Take a ride through the farm on the cow train, blast the deer, bear and big foot with the apple canon, play in the adventure playground, bounce around on the jump pillow, visit the pond and watch the ducks and of course pay a visit to the goats and all the other fun farm animals. Be sure to grab a yummy apple treat before you leave!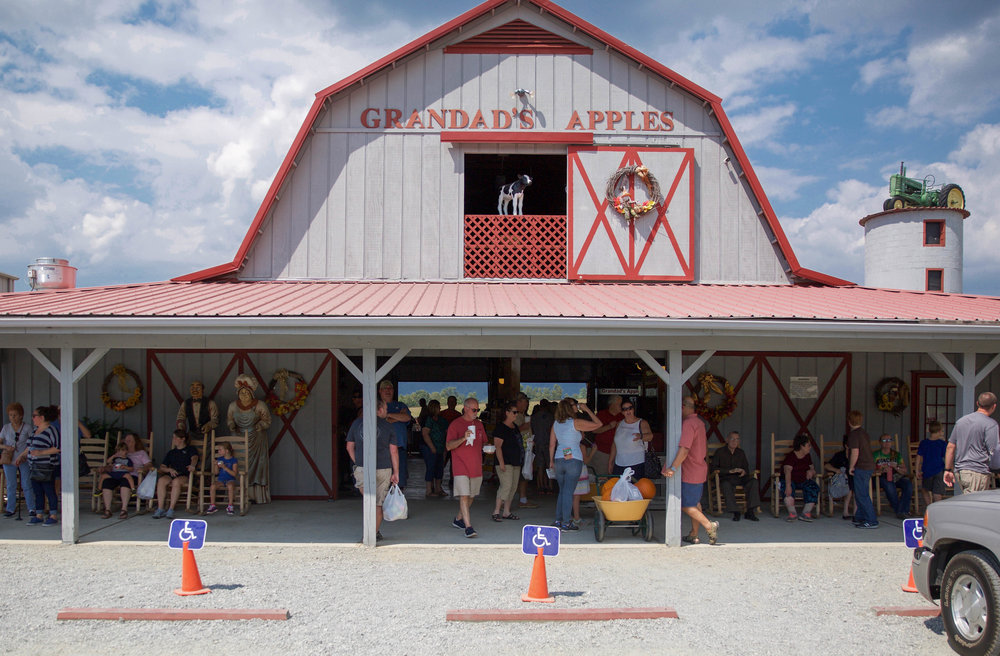 Grandad's Apples 'N Such – Visit Grandad's for the day and enjoy a variety of family fun activities on a 1oo-acre farm. Select pre-picked apples daily or U-Pick on select weekends. Starting late September you can enjoy their pumpkin patch full of all shapes and sizes. Take a ride on the cow train, enjoy the apple canon and don't forget to tackle the corn maze and see if you can find your way out! Make sure to stop in the country store before you leave to grab all your apple goodies! (Corn maze, apple canon and cow train are only open on weekends.)
No matter what orchard you pick you can't go wrong. We love going to them all! Pack a lunch, enjoy a picnic at the orchard and make all the memories.
Happy Fall, y'all!