Don't have time to get another trip in before the school year starts? Well lucky for us we live in a beautiful area with so many "mini vacations" all around us! We've put a few of our favorite local hikes and waterfalls together in one place for you to use as a guide as you finish up the summer fun!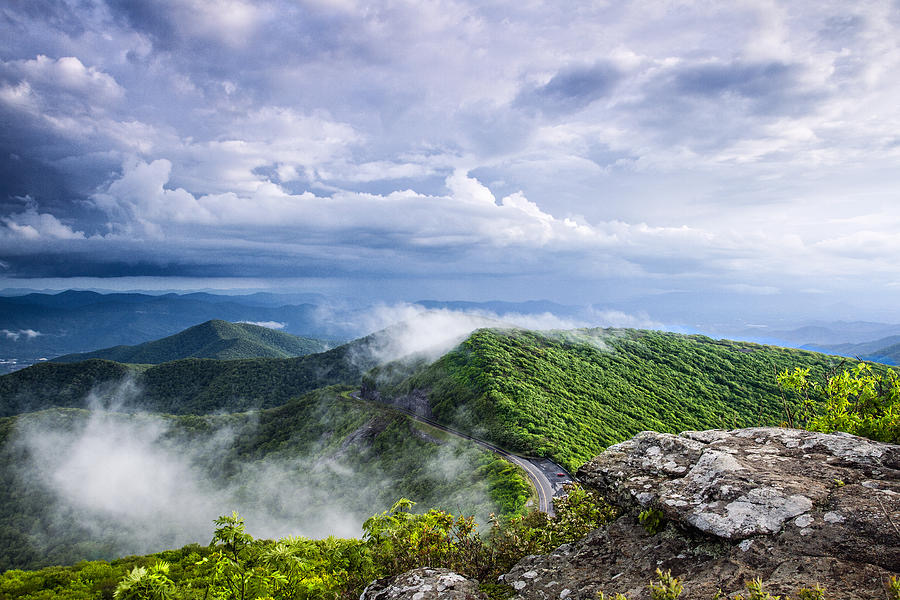 Craggy Pinnacle- Starting with one of our favorites! This is one of those hikes that is beautiful no matter what time of year you go! It's a great hike for those who are not avid hikers (Trust us, we aren't.) It's a great short hike coming in at right under a mile round trip and easy to moderate terrain. This easy hike is also dog friendly which means you can bring your four-legged friend along for the views, too! (But don't forget to keep them on their leash.) It is truly a stunning hike and easy access right off the Craggy Dome parking lot, right off the parkway! (AND there's bathrooms, talk about a major win!) Whether you enjoy the sunrise, sunset, or afternoon skies, you really can't go wrong with Craggy!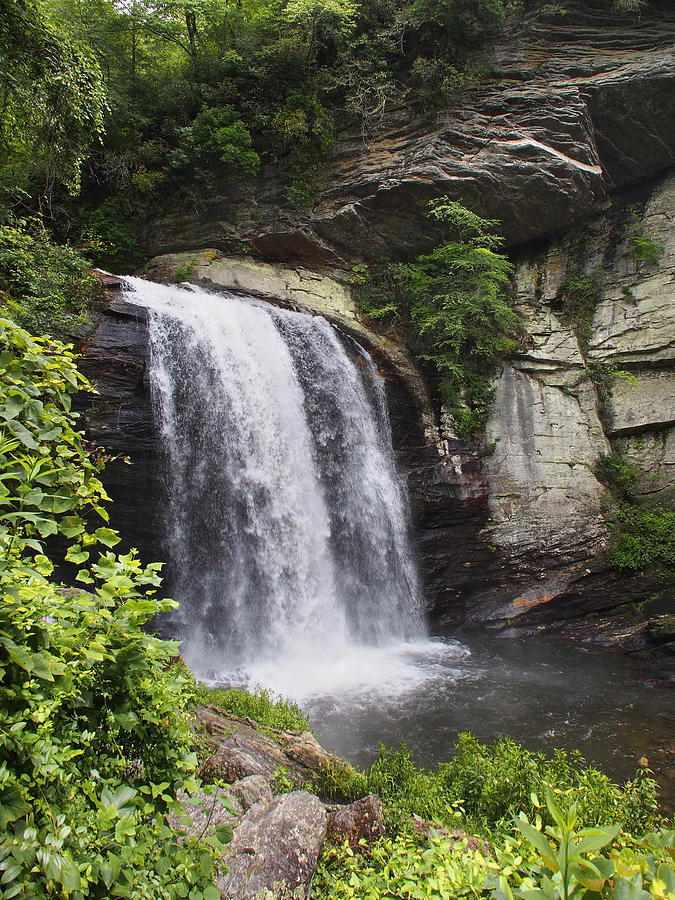 Looking Glass Falls-Looking Glass Falls really isn't much of a hike itself – but it is a here in WNC. While the trail to the 60-ft waterfall is only a quarter of a mile round-trip, there are plenty of smaller trails nearby that you can make this an all-day adventure. This one is perfect for the summer so you can swim in the water hole! (Also dog friendly!)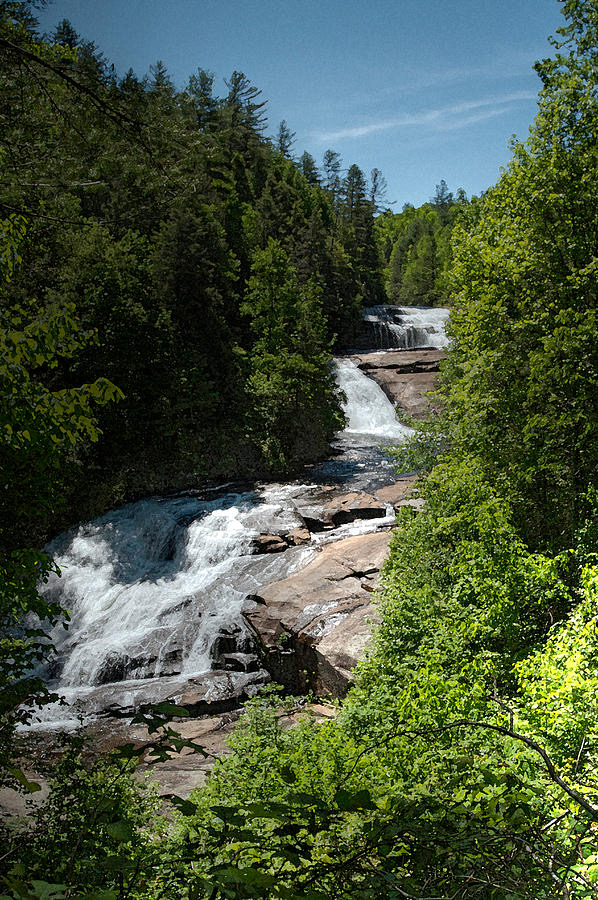 Dupont- On this hike, you'll visit up to 5 of the 6 major waterfalls and 3 of the beautiful lakes in Dupont State Forest. It starts as an easy path to some of the most spectacular waterfalls in the area: Hooker, Triple, and High Falls. Covered picnic shelters with views of the falls make for excellent family outing possibilities. If you wish to continue, this will become a moderate hike taking you to Bridal Veil Falls. You'll cross the big covered bridge and pass three beautiful mountain lakes on the way there – well worth the extra effort! Depending on how many falls you decide to see, this hike can be anywhere from .75 miles to 10 miles, so take your pick!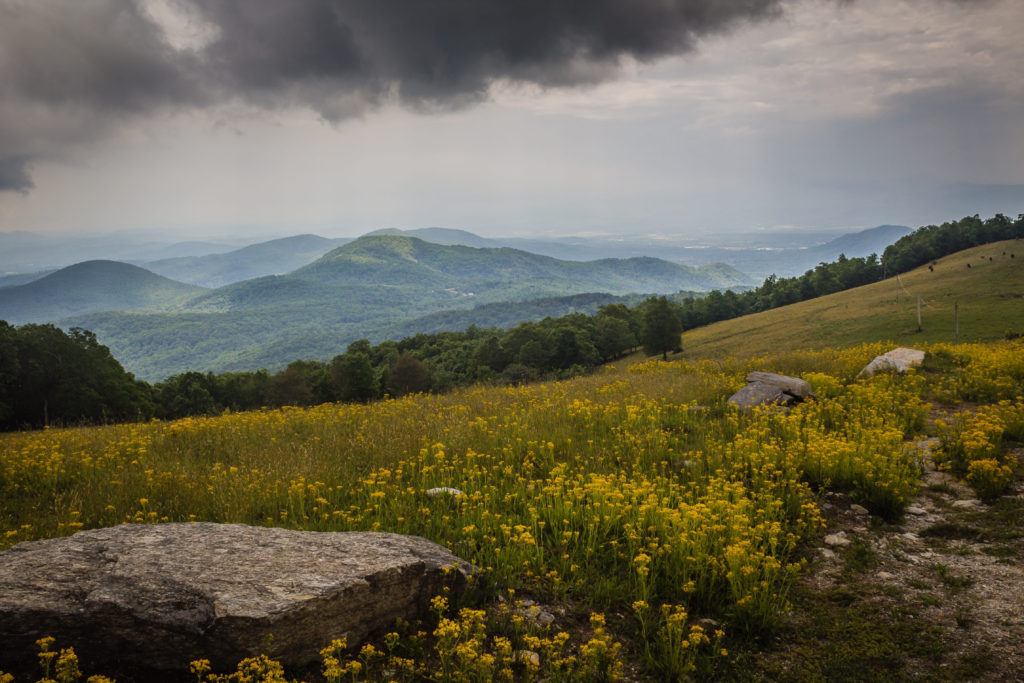 Bearwallow Mountain- Bearwallow Mountain is a great year-round hike. With panoramic views, you can have a picnic + watch the sunset. (Just note that there are cows grazing this privately owned area that is protected by a land conservation easement – yes it is still OK to hike). The hike up the trail is kind of strenuous, but one can take the service-road for an easier route. This hike comes in at 2 miles round trip.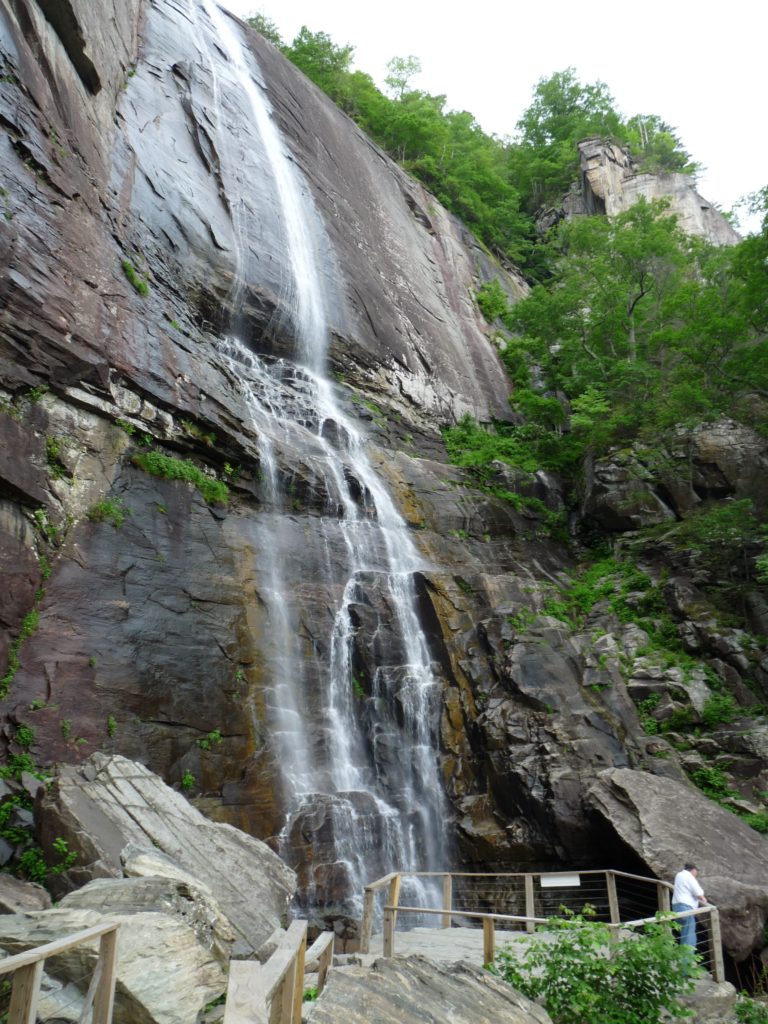 Hickory Nut Falls- This moderate hike takes you out-and-back through a vibrant forest to the base of Hickory Nut Falls. This is a very high and unique waterfall. You'll travel along the base of the cliffs that form the edge of the Hickory Nut Gorge and the Falls. Trees along this trail are large and interpretive signs help you identify points of interest in the geography and the ecology. At the base of Hickory Nut Falls, enjoy a splash of cold mountain water on a hot day – or just relax in the beauty of one of the highest waterfalls in the East! This beautiful hike is only 1.5 miles and a easy climb!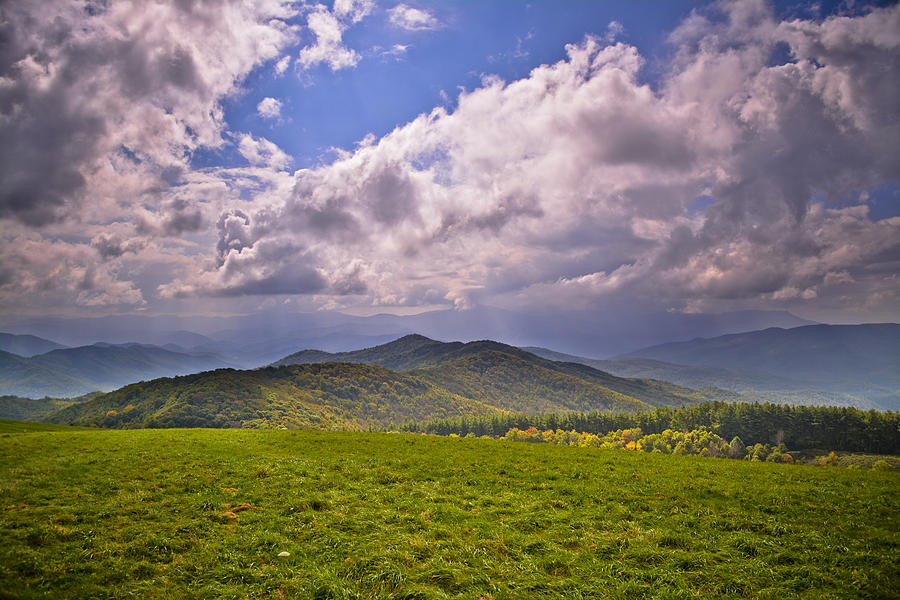 Max Patch- One of the top spots to stop along the Appalachian Trail, Max Patch is a mountain near the border of North Carolina and Tennessee. It's widely regarded for its sunny disposition and for its exceptional views of surrounding mountain ranges, including the Great Smokies, Great Balsams, and Black Mountains. Luckily, it doesn't require traversing the entire Appalachian Trail. There is a heavily trafficked 1.5-mile loop here that is quite easy to hike. Max Patch is a bald mountain, completely lacking in trees. But the open summit is renowned for its wild berries and wildflowers.
Skinny Dip Falls- Contrary to the name, this hike does in fact require clothing. This moderate, short hike takes you to an appealing waterfall and swimming hole on the Yellowstone Prong of the Big East Fork of the Pigeon River. It makes a great summer swimming destination, a great way to stretch your legs if you're traveling the parkway, and a great place for photographers – both for the falls and forest scenes and wildflowers on the way down. If you're feeling adventurous, this would make the start of a more strenuous trek into Graveyard Fields. This beautiful hike is only .8 miles round trip. Short and sweet!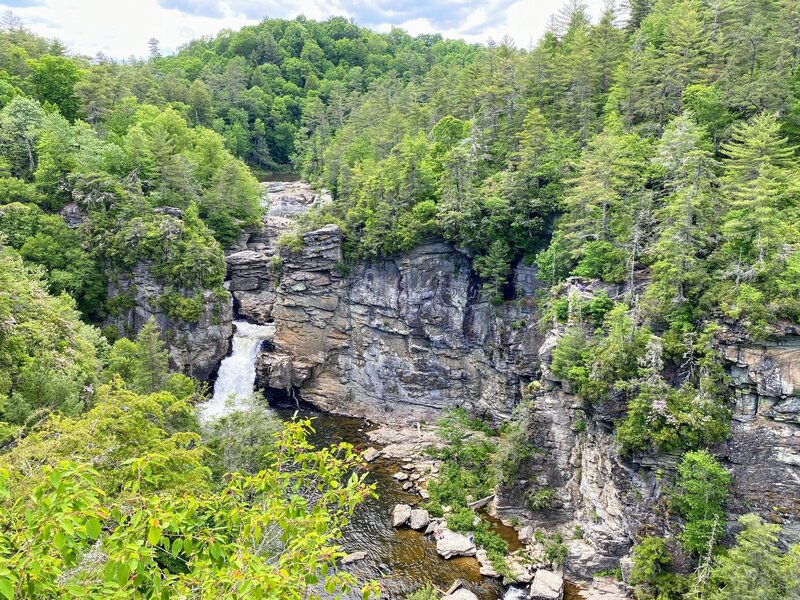 Linville Falls Erwin's View- Linville Falls has two main trails: Erwin's view and Plunge Basin. Erwin's view is the easier of the two, and stops at three main overlooks: Upper Falls, Chimney View, and the eponymous Erwin's View. This trail passes through a majestic forest of old-growth hemlock and white pines, to spectacular cliff-top views of one of the most scenic and photographed waterfalls in the East. Spectacular views of the falls, the surrounding mountains, and the Linville Gorge await. This beautiful hike is 1.5 miles round trip.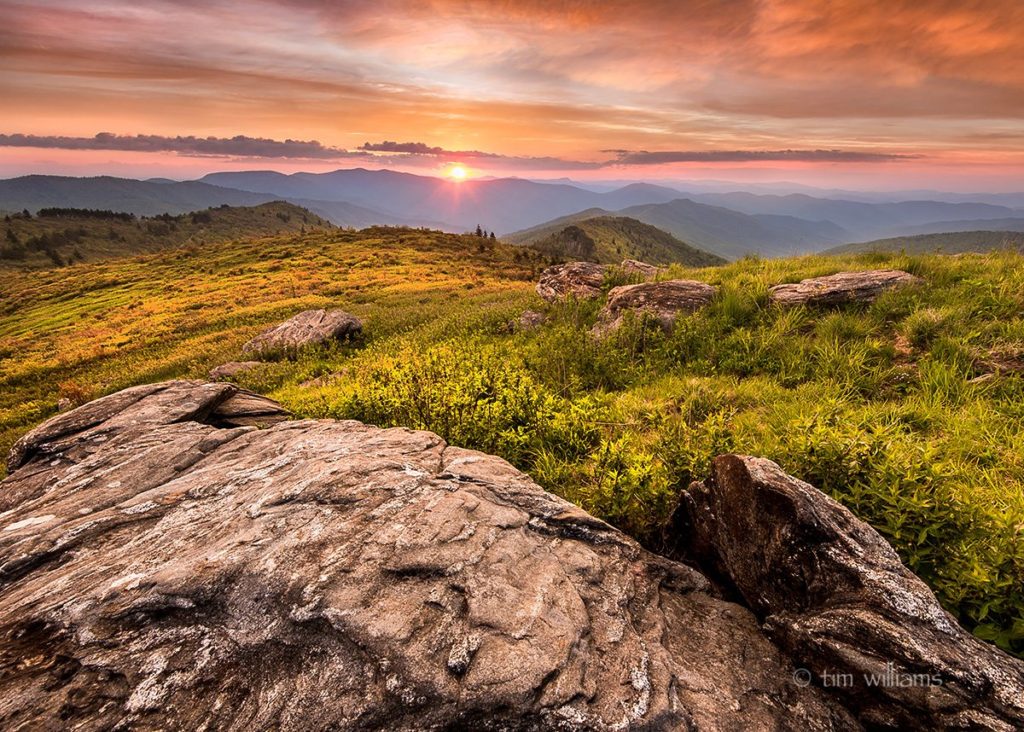 Black Balsam- Say hello to some of the most gorgeous mountain balds in the Southern Appalachians. Black Balsam Knob is the 23rd highest of the 40 mountains in North Carolina over 6,000 ft. This hike is incredibly unique since you are hiking among the balds rather than a steep incline. Pro-Tip: The best time for this hike + camp is late April-October. This part of the Parkway is closed during winter. This stunning hike ranges from .5 miles to 5 miles depending on how much you opt to do, and it's dog friendly!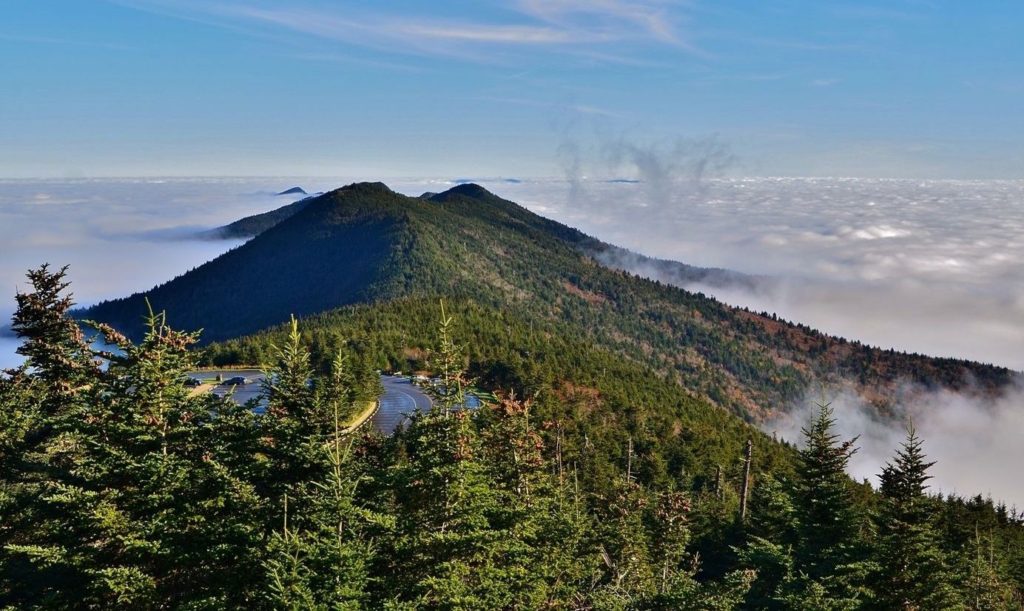 Mount Mitchell- With its summit reaching 6,684 feet, Mount Mitchell is both the tallest Mountain in North Carolina and the highest point east of the Colorado Rockies. For these reasons alone, it would be worthy of its popularity in the NC hiking annals. But of course reaching the top has the added payoff of 360º views of the Blue Ridge Mountains. Though the Black Mountain Campground and Mount Mitchell Trail head are located in Pisgah National Forest, the mountain itself is in Mount Mitchell State Park. The 12-mile trail to the summit is strenuous and requires an estimated 8 hours to hike– 4.5 hours for the six miles going up, and 3.5 for the same six coming down. But if a 12-mile mountain hike doesn't appeal to you, you can drive up the summit of Mount Mitchell and simply walk 300 yards to the observation platform instead.
No matter where you venture to these last few weeks of summer, you truly can't go wrong. We live in a beautiful area with so much to see and do!
(We do not own any rights to the beautiful photography used.)