Your Welcome 🙂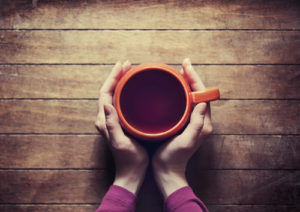 It is no secret that Asheville coffee spots are truly a portrait of the city! With several unique and homegrown coffee shops located throughout various areas of the city, you are sure to find one you love, or want to live by. We wanted to bring you some of the best coffee places in town listed by neighborhood. Sometimes you need a little pick me up, and these will hit the spot.
Downtown Asheville
Double D's – This double decker European bus is an iconic art experience just off Biltmore Ave. The shop is worth seeing if you've never been there.
Green Sage Cafe – This coffee shop is a local entrepreneur favorite in downtown and Westgate, and is also a local, sustainable business, thinking all thing green! Find laptop users all day enjoying great food and coffee or juices.
Izzy's Den – Welcomed by the work of local artists, Izzy's serves great coffee and espresso, along with some wine and beer selections. Two locations – Lexington Ave and Haywood Rd in West Asheville.
North Asheville
Edna's– Located on Merrimon in proximity to Stein Mart, is the cute pug-dogged logo'd coffee spot of Edna's. Enjoy indoor or outdoor seating or drive-thru for convenience.   
West Asheville
HOLE – If you are seeking an experience that reminds of visiting Grandma's kitchen, this is your place. Fresh, homemade doughnuts made to order and hot coffee will delight.
Odd's Cafe – This coffee and tea is popular among the West Asheville locals. All day you will find young entrepreneurs meeting and typing on the laptops working on the next big idea while sipping on their drink of choice.
Biltmore Village
Biltmore Coffee Roasters – Located just south of Biltmore Village on Hendersonville Road is this unique coffee shop. There is something special about their iced coffee, if you get a chance to stop by or drive thru.
Well-Bred Bakery and Cafe – If you are looking for lunch with your coffee or tea, you will enjoy Well-Bred located in the Village. A good spot to refresh while shopping at your favorite stores. Also located in Weaverville.
East Asheville
Filo – Offering sandwiches, breakfast items, french macaroons and other delightful pastries, this delicious coffee shop is one of East Asheville's favorite local joints.
Weaverville
Allgood Coffee – The espresso is one of the finest at this local coffee shop. The owner is always behind the counter and has an admiration for serving great coffee.This is only the beginning into the love of Asheville coffee houses! Everywhere you turn, you are sure to find coffee!
The Buyer's Agent of Asheville is local real estate firm located in downtown Asheville, N.C., dedicated with laser focus, fierce negotiating skills, and detailed transaction management, so you can rest assured knowing that your real estate needs are our top priority. Get access to all homes in your price range that match your needs and wants.  Search Asheville Homes for Sale
The Buyer's Agent of Asheville has been loyally assisting home buyers in the Asheville, North Carolina area for over a decade. Make an appointment to visit our office at 82 Patton Ave, Suite 211, Asheville or call our 24/7 service number: (828) 210-4663.