Real estate trends in Buncombe County, show Asheville homes sold in 2014 are on average under three hundred thousand dollars ($300,000). The report shows popularity with purchases of homes that have 3 bedrooms. From January 1 – September 30, 1,478 homes were sold that had three bedrooms, compared to 646 two bedroom homes sold and 494 four plus bedroom homes sold.

Overall average days on market were 134 for all price ranges and styles. The average sales price of a two bedroom home was $169,830, while three bedroom was $244,182.
The majority of homes sold were financed with conventional loans, totaling 1521 of units closed. 770 purchases in the first three quarters of 2014 were cash purchases, down from 806 on the same report from 2013.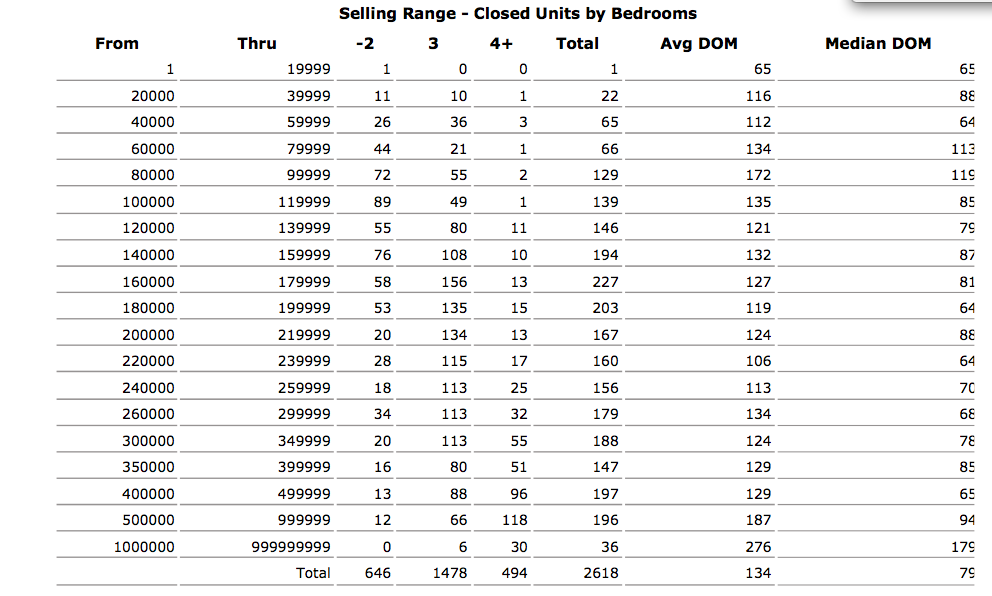 What the trends show. Median priced Asheville homes are still at the highest demand. Sales prices are climbing slightly, continuing an uptick in the Asheville real estate market.
The Buyer's Agent of Asheville is a local Asheville real estate firm dedicated entirely to assisting home buyers find their home. We provide laser focus (see the homes that match your search criteria), fierce negotiating skills (save you money) and detailed transaction management (you don't need to stress). Located at 82 Patton Avenue, Suite 205 in Asheville, North Carolina. Contact the Buyer's Agent at 828-210-4663. Follow @buyersagentavl.