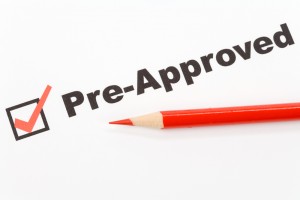 A pre-approval letter from a lender is an important step in the home buying process. The written statement provided by the lender will outline the loan amount and guidelines for qualificiation which will help you and your Asheville real estate agent closely match homes for sale on the market. Pre-approval will give you an accurate idea of how much home you can afford, and help you target your search to ensure your are looking at homes in your price range.
A pre-approval letter will let sellers and their REALTORS® know that you are serious about purchasing a property. Many sellers may ask you to submit a pre-approval letter when making a offer. Having a pre-approval letter does not guarantee an offer will be accepted by a seller, however it will give you credibility.
The determination and loan amount are based on income and credit information. Most pre-approval letters are good for 60 to 90 days. A pre-approval letter is not an offer to lend, a commitment to make a loan, or a guarantee of specific rates or terms, or an application for credit.
There are many reasons why you should get pre-approved. A pre-approval letter can make you stand out in a competitive real estate market. If you make an offer on a house without a pre-approval, your offer may not be taken as seriously as an offer from another person with a pre-approval.
To learn more about the pre-approval process or to discuss purchasing an asheviile home, contact us.
The Buyer's Agent of Asheville is dedicated to help clients find homes they can adore and afford. With its team of 10 experienced real estate brokers, The Buyer's Agent of Asheville has been loyally assisting home buyers in the Asheville, North Carolina area. We're focused to search for ideal homes without distractions, shady deals, and conflicts of interest. Please make an appointment to visit our offices at 82 Patton Ave, Suite 211, Asheville (map) by calling our 24/7 service number: (828) 210-4663.