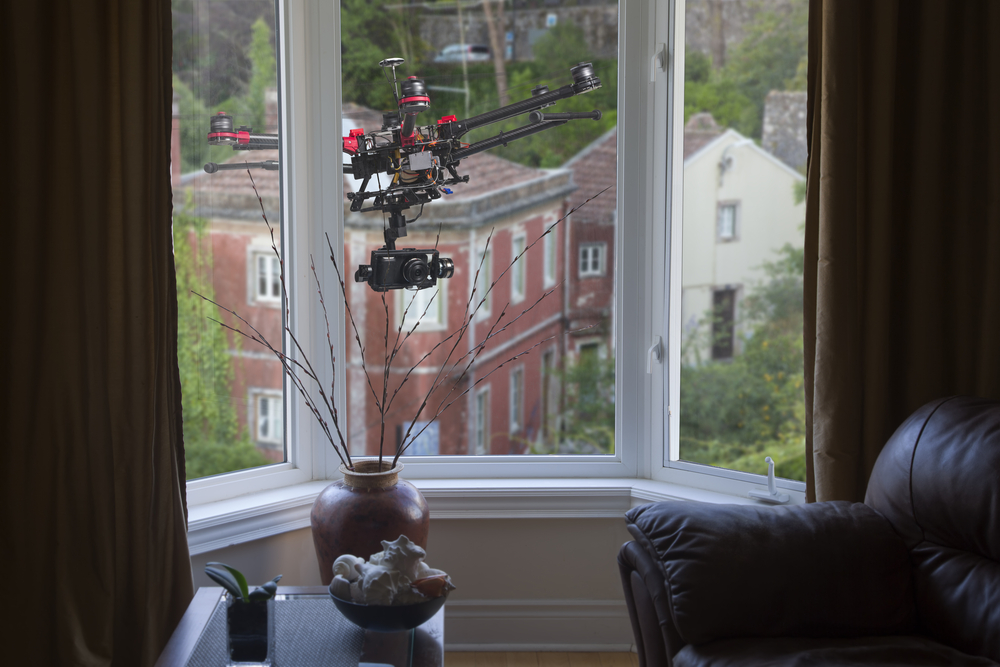 There has been a surge of conversation surrounding the use of drones. Marketing agencies announcing new technology visuals to aid in the sales and promotion of homes, land, and properties, which utilize drones. Similar to flying the toy helicopters you find in every shopping mall during the holidays, drones are easy to fly. Who would not want to take advantage of this available technology to give a birds eye view to a potential buyer, without having to physically show the property?
Drones allow agencies and real estate professionals to create photos and video for websites and youtube that otherwise may not exist. Creating an edge over stiff competition in their business. The National Association of REALTORS® advises its members to keep drones on the ground and not engage in use for marketing purposes or hire companies to do so. With drones a hot topic of legislation, where do we draw the line?
Drones are disrupting FAA policies and creating a surge of questions regarding the appropriate use of drones. How do we control their use and who is allowed to fly drones? Let's look at a scenario on what it could mean for your privacy.
Company A is hired to produce a virtual video. This company uses drones. Let's say they send out a member of their staff or independent contractor to the listed property, using their drone to capture quality video. During the process, the team member decides to buzz by your home or poolside, taking video of you in your private moments. How do we regulate a persons actions?
According to the FAA the drone industry in poised to be an $89 billion worldwide market in the next 10 years. Recognizing the potential drones and the safety concerns, North Carolina lawmakers have established the following for drones use in the state:
Prohibits any person or state agency from using a drone to conduct surveillance of a person, an occupied dwelling or private property without the consent of the owner.

Bans using a drone to photograph someone without that person's consent. It does, however, make an exception for photographs of "news worthy events" or places where the public is invited — a provision added at the behest of broadcasters.

Allows law enforcement to use drones in the case of a risk of terrorist attack, if the agency obtains a search warrant, to prevent "imminent danger to life," or to pursue a suspect or missing person.

Bans the use of infrared or thermal imaging technology, except for scientific, agricultural or wildlife management purposes.

Allows any person photographed inappropriately to seek $5,000 in damages for each photograph or video taken.

Makes it a felony to use an unmanned aircraft with a weapon attached. Using a drone to hunt or fish will be a misdemeanor, as will publishing images taken with infrared technology on an unmanned aerial vehicle.

Requires drone operators to have a license, which will be issued by the state.
There is importance and opportunity with the use of drones in our everyday lives, however safety is at the forefront of conversation. The good news. The laws mentioned above will protect you and your Asheville home if you are filmed without consent. Media agencies using the technology must be licensed and can be fined for inappropriate use.
The topic of drones and their uses will continue to be discussed, however for now it looks as if your privacy is violated, you are safe. Drone use could be abused, adding a new perspective to the term "Peeping Tom".   The FAA is working on federal legislation surrounding this emerging technology to protect you privacy, safety, and national security. Federal laws are expected to be announced in 2015 surround drones.  What you need to know, you and your Asheville Home are safe and everything is being done to protect your rights.
The Buyer's Agent of Asheville is a local Asheville real estate firm dedicated entirely to assisting home buyers find their home. We provide laser focus (see the homes that match your search criteria), fierce negotiating skills (save you money) and detailed transaction management (you don't need to stress). Located at 82 Patton Avenue, Suite 211 in Asheville, North Carolina. Contact the Buyer's Agent at 828-210-4663. Follow @buyersagentavl or Like on Facebook.