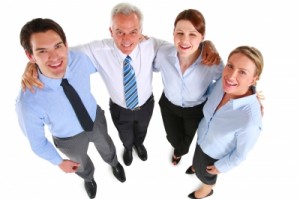 Top performers and executives often have to accept promotions or job offers that require relocation, and the higher you climb up the ladder, the more likely you'll be moving with your family in tow. The change to a new town or city is often just as difficult as adjusting to a new position. You're not just moving to a new job– you're also starting a whole new life.
Here are some ways to ease those relocation blues:
Check with your company about relocation benefits. Many large companies offer financial benefits and support, such as paying for moving expenses and/or covering commuting costs until your family can relocate.
Find a neighbourhood in your new town where the people share similar interests and values as yours. This is an important part of achieving happiness at work and at home. If you are religious, contact the local leadership of your particular faith and ask about schools and neighbourhoods. In this regard, real estate agents can also be a big help.
Bring the family. It can be very stressful and even depressing to face a new job without your family around. The sooner they make the relocation, the better.
Build a new network. Make contact with the chapters of a local professional organization, philanthropic cause, alumni association, or any other group you belong to. Meeting new people will help you settle in your new environment and beat the relocation blues. It could also boost your career when the boss sees that you're making an effort to become active in the community.
Need a buyer's agent in Asheville NC? Contact us at The Buyer's Agent of Asheville! Our real estate brokers represent only buyers, not sellers, which means we have a vested interest in getting you the best deal possible on a home that you and your family will love. Give us a call today!