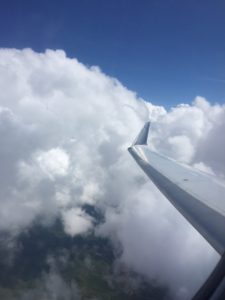 Newark to Asheville Daily nonstop service to start February 16, 2017
United Airlines announced it will increase its Asheville to New York flights, operating a daily nonstop flight from/to Newark International Airport and Asheville Regional airport. In 2016, the airline offered seasonal service between the two airports. United passengers were flown utilizing a small computer jet, which held approximately 50 passengers.
The new service will offer a daily flight between  Newark (EWR) and Asheville (AVL) beginning February 16, 2017 in a 118 passenger jet.
United also offers a direct flight to Chicago from Asheville, NC. Both Chicago and Newark are hubs for United, making it easy for those traveling out of Asheville to connect to other cities around the world.
Asheville regional airport is currently constructing a parking deck for travelers, and remains a convenient airport to fly in and out of. Visit United Airlines to book new Asheville to New York flights.
…
The Buyer's Agent of Asheville is dedicated to helping you find a home you adore and that fits your budget. With its team of 10 experienced real estate brokers, The Buyer's Agent of Asheville has been loyally assisting home buyers in the Asheville, North Carolina area for over a decade.
Make an appointment to visit our office at 82 Patton Ave, Suite 211, Asheville
Call our 24/7 service number: (828) 210-4663