Why the locals love Asheville too
Asheville. The quirky, yet quaint beer capital of the Blue Ridge Mountains located in Western North Carolina. This city is eclectic. There are all walks of life adorning the streets of Asheville… you have the tourist, the beer geek, the movie star behind sun glasses, the families playing at Splashville, the foodie, the wine enthusiast at 5 Walnut, the busker, the drummers getting down at the drum circle, the barefoot walker, the runner, the mountain biker, the bearded guy who just came down from the mountain, and the bachelorette party. It's a little piece of every personality stacked together in a walkable downtown to enjoy the sights, tastes, and sounds of Asheville. It's officially the start of spring, and we wanted to share with you 100 reasons to love Asheville this March, April, May, June and beyond…
1- Splashville
2- Asheville Tourists Baseball
3- Graveyard Fields Hike
4- Vortex Donuts
5- Rocky's Chicken Shack
6- DuPont National Forest
7- Wicked Weed
8- Curaté
9- Burial Beer
10- The Orange Peel
11- Friday Night Drum Circle
12- Weaverville Art Safari
13- River Arts District
14- Floating the French Broad
15- Jogging in Carrier Park
16- The Arboretum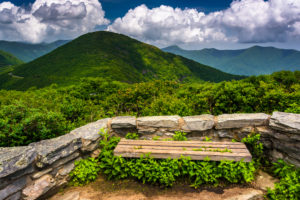 17- Craggy Gardens Hike
18- Biltmore Village
19- The Biltmore Estate
20- Music in Antler Village (Biltmore Estate)
21- Dining on the Patio at Isa's
22- Milkshakes from the Woolworth Builidng
23- French Broad Chocolates
24- Chimney Rock Park
25- The Adventure Center of Asheville (ZipLine)
26- Navitat
27- Western North Carolina Nature Center
28- Great Smoky Mountain Railroad
29- Hot Air Balloon Ride
30- Colburn Earth Science Museum
31- Downtown After 5
32- RiverLink Music Series
33- Sliding Rock
34- Whitewater Rafting
35- Mountain Biking
36- Yoga in the Park
37- LaZoom Comedy Tours
38- Asheville Pinball Museum
39- Botanical Gardens
40- Over Easy Cafe
41- Asheville Sky Bar
42- The Battery Park Exchange Champagne Bar
43- Kilwin's
44- White Duck Taco
45- Imperial Lounge
46- Catawba Brewing
47- Luella's
48- PubCycle
49- Top of the Monk
50- Thirsty Monk
51- Blue Ridge Parkway
52- Asheville Outlets
53- The Hop
54- Double D's Coffee and Dessert
55- The Wedge Brewery
56- Smoky Mountain Park Supper Club
57- The Blind Pig
58- The Chop Shop
59- Rose's Garden Shop
60- Moe's BBQ
61- UJ – Universal Joint
62- Biscuit Head
63- Biltmore Estate Horseback Riding
64- Asheville Art in the Park
65- Brevard Music Festival
66- Shindig on the Green
67- The MarketPlace Restaurant
68- Chorizo
69- Grove Arcade
70- Asheville Wine Festival
71- The Big Crafty
72- LEAF Downtown Asheville
73- Laugh Your Asheville Off Comedy Festival
74- Farm Burger
75- 5 Walnut
76- Santé Wine Bar
77- Stoney Knob Cafe
78- Fireflies
79- Craft Beer
80- Antique Shopping
81- Tsali Campground
82- Lake Santeetlah
83- Hiking
84- Off the Wagon Dueling Piano Bar
85- Sovereign Remedies
86- Nightbell
87- The Admiral
88- Rhubarb
89- Chestnut
90- Black Diamond Sports
91- Mast General Store
92- Brewery Tours
93- Sunsets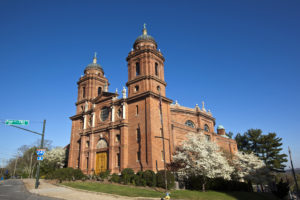 94- Basilica of St. Lawrence
95- Thomas Wolfe Memorial
96- Walking Food Tour
97- The Corner Kitchen
98- 12 Bones
99- Woolworth Walk
100- Laughing with friends and family
And… there are probably 100 more reasons to love Asheville this spring. This destination is one of  a kind. Come see for yourself.
The Buyer's Agent of Asheville is local real estate firm located in downtown Asheville, N.C., dedicated with laser focus, fierce negotiating skills, and detailed transaction management, so you can rest assured knowing that your real estate needs are our top priority. Get access to all homes in your price range that match your needs and wants.  Search Asheville Homes for Sale
The Buyer's Agent of Asheville has been loyally assisting home buyers in the Asheville, North Carolina area for over a decade. Make an appointment to visit our office at 82 Patton Ave, Suite 211, Asheville or call our 24/7 service number: (828) 210-4663.