DuPont State Forest and Pisgah Forest are top shelf in terms of hiking and mountain biking on the East Coast, let alone Asheville.
Do you love to mountain bik or hike, or are you looking to discover breathtaking scenery that fills your senses with awe-inspiring magic? The terrain around Asheville is some of the best, and offer something special not found out west. The appalachians are rooted deep in storied history, and Western North Carolina's DuPont State Forest and Pisgah National Forest offer some of the best mountain biking and hiking rails that will have you begging to get outdoors every single day.
DuPont State Forest –
It is no secret that the Hunger Games was filmed in this area, so you can almost close your eyes and imagine the the treetops in your mind. Located less than an hour from Asheville, outside the small town of Brevard, and spanning two counties (Henderson and Transylvania), this area offers a variety of trails, lakes, and waterfalls.
Mountain biking? Try the Ridgeline (fast and lots of downhill) or Cedar Rock (one of the prettiest, yet slippery when wet) trails.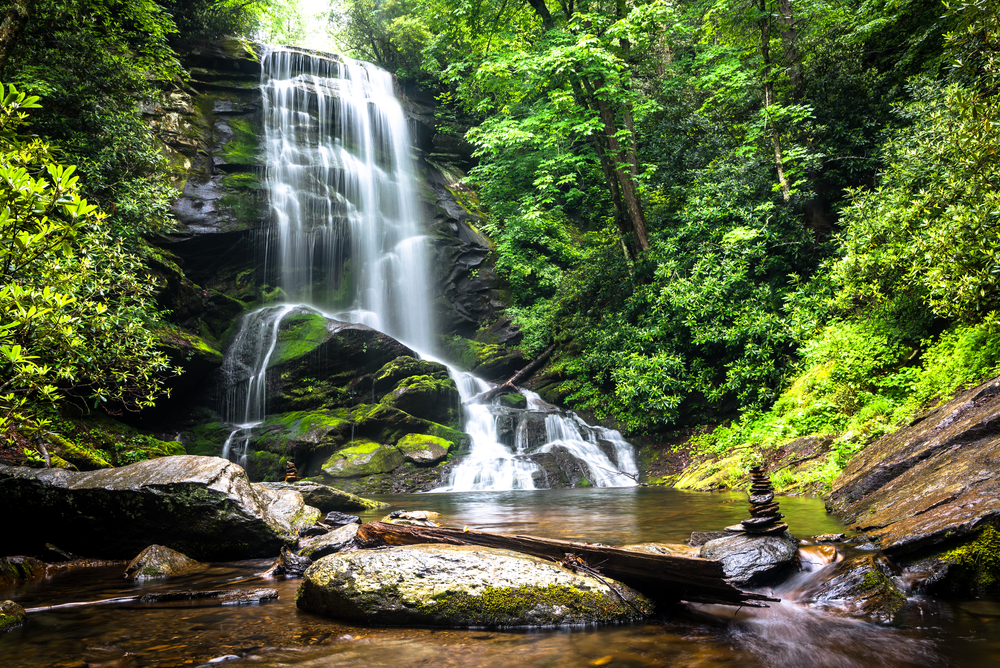 Pisgah Forest –
The impressive setting covering more than 500,000 acres of Western North Carolina offer a variety of breathtaking waterfalls and trails. One of the most popular destinations is Sliding Rock, due to a literall rock slip n slide families, couples, and friends enjoy all summer long.  If you are not afraid of heights take a walk across Mile High Swinging Bridge offering view of Grandfather mountain, the highest peak on the East Coast. An easy hike is Catawba falls, located in the Old Fort area. If you want to have a nice picnic, MaxPatch could be the one for you.
The Buyer's Agent of Asheville is local real estate firm located in downtown Asheville, N.C., dedicated with laser focus, fierce negotiating skills, and detailed transaction management, so you can rest assured knowing that your real estate needs are our top priority. Get access to all homes in your price range that match your needs and wants.  Search Asheville Homes for Sale The Buyer's Agent of Asheville has been loyally assisting home buyers in the Asheville, North Carolina area for over a decade. Make an appointment to visit our office at 138 Charlotte Street, Suite 210, Asheville or call our 24/7 service number: (828) 210-4663.