The town known for beer, food, and outdoor recreation also tops the charts for yoga enthusiasts. Yoga, popular for physical, mental and emotional wellness, can be found at almost corner of Asheville, and yoga in the park is not an uncommon site during the summer.  Whether you need some soul searching on your mat or just a nice workout discover your Asheville yoga options here.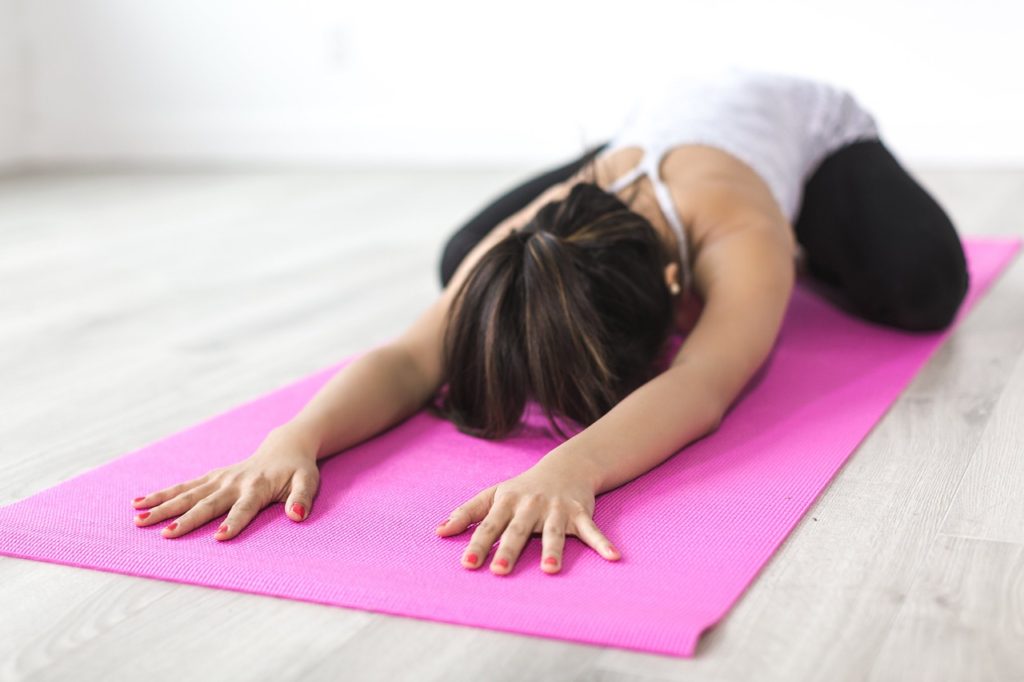 Asheville Yoga Center

– located in between downtown and Grove Park, this studio offers over 100 calsses a week, as well as a variety of events and workshops to further your practice.
          Located at 211 S. Liberty Street | http://youryoga.com/
Asheville Community Yoga Center

–

the studio offers free classes to the public, recommending donating $5-$15 per class attendend.  Built on the foundation of Karma Yoga (selfless service), and all the teachers practice karma yoga by offering their time and talents completely for free.
          Located at 8 Brookdale Rd | https://ashevillecommunityyoga.com
Hot Yoga Asheville

– 2017 Best of WNC Winner, this hot yoga studio offers a yin, vinyasa style, inferno core and more. Classes are heated, so be ready to sweat.
          Located at 802 Fairview Rd #100 | http://hotyogaasheville.com/
Pure Yoga

– Located downtown on Biltmore Avenue behind the Asheville Wine Market, this studio is optional for Asheville visitors staying downtown and those who work in the area.
          Located at 65 A Biltmore Avenue | https://www.pureyogaavl.com
Asheville Yoga Therapy

– This studio is designed for yoga therapy to help with strength, balance, pain, and more. Classes and private sessions are available, and ideal for healthy aging.
          Located at 68 Grove Street | https://www.ashevilleyogatherapy.com
West Asheville Yoga

– From yoga basics to yoga with your newborn, this studio has a little something for everyone. Looking for a women's meditative and restorative yoga? Try Women's Kundalini Yoga, Meditation, and Gong Bath with Danielle.
          Located at 602 Haywood Rd | http://westashevilleyoga.com/
Ashtanga Yoga Asheville

– If you are on Ashtanga follower, you may find this to be your spot. Led primary series class every Friday from 6:15 am – 8:00 am. All level of yoga students welcome at Mysore-Stule practive held Monday-Thursday 6:00 am – 8:30 am.
          Located at 853 Merrimon Ave | http://www.ashtangayogaasheville.com
The Yoga Wellness Center

– A studio designed for one on one and group therapy to help the mind and body  heal.
          Located at 1636 Hendersonville Road | http://theyogawellnesscenter.com/
This is only the tip of the iceberg when it comes to yoga and Asheville. Is there one we missed and should know about? Comment below to keep us in the know!
The Buyer's Agent of Asheville is local real estate firm located in downtown Asheville, N.C., dedicated with laser focus, fierce negotiating skills, and detailed transaction management, so you can rest assured knowing that your real estate needs are our top priority. Get access to all homes in your price range that match your needs and wants.  Search Asheville Homes for Sale

The Buyer's Agent of Asheville has been loyally assisting home buyers in the Asheville, North Carolina area for over a decade. Make an appointment to visit our office at 82 Patton Ave, Suite 211, Asheville or call our 24/7 service number: (828) 210-4663.