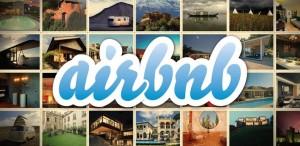 Let's face it, Asheville's popularity is growing. The demand for hotel rooms and homes for rent are increasing almost daily. More hotels have been announced, and the city is cracking down on vacation rentals by owner. In fact, did you know that within Asheville city limits, rentals are banned?
Currently you can find homes for rent on Airbnb.com and Vrbo.com within city limits, however owners caught renting are currently being fined $100 per night. The city council is now proposing a $500 per night fine for homeowners renting their homes as vacation rentals.
City laws are important to understand for those looking to purchase Asheville investment homes, as fines for renting could end up costing homeowners big time. Long-term rentals or homestays are considered separate. Short-term rentals are commonly defined as entire homes or dwelling units, such as condominiums or basement apartments rented for brief periods of time. In some places, such as Asheville, the time period is less than 30 days. In other places, it's anything less than 90 days. Homestays are different. They are when a person rents out a room or part of a home while the main resident stays there.
Asheville has budgeted a full-time staff member to enforce the bans of rentals. Biltmore Forest is fighting to ban all short-term rentals and homestays, while Woodfin elected officals have formed a task force to study the issue and make recommendations.
What does this all mean? Asheville City Council will hold a public hearing on August 25 to vote on rules tightening enforcement against illegal rentals in residentially zoned and other areas. If vacation rental rules tighten, Asheville visitors may have a hard time finding short-term rentals. This is good news for area hotels.
Short term rentals are allowed in commercially zoned areas with buildings permitted for lodging, such as downtown condominiums, so investors searching for vacation investment opportunities may start here.
The argument of what is best for Asheville continues with the fight of allowing chains such as Anthroplogie to come in over local businesses, and now appears to becoming mainstream in a hunt for illegal use of rentals. Asheville is growing, it is changing, and with more visitors than ever it appears everyone wants a piece of the pie.
Read the full article about Asheville Rental Homes from the Asheville Citizen Times here.
The Buyer's Agent of Asheville is dedicated to help clients find homes they can adore and afford. With its team of 10 experienced real estate brokers, The Buyer's Agent of Asheville has been loyally assisting home buyers in the Asheville, North Carolina area. We're focused to search for ideal homes without distractions, shady deals, and conflicts of interest. Please make an appointment to visit our offices at 82 Patton Ave, Suite 211, Asheville (map) by calling our 24/7 service number: (828) 210-4663.