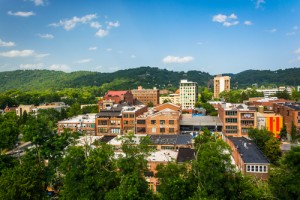 The Asheville real estate market is continuing to see growth. Compared to 1st quarter of 2014, the number of units sold in January, February, and March in Asheville is up 13.56%.
The hot price range for Asheville real estate are homes in the $150k-$199,999 price range. A total of 357 homes in the price range sold in the first quarter of 2015, followed by 244 homes priced $200k – $249,999.
The average sales price for a total of 1,616 homes sold was $230,241. Three bedroom homes appear to be popular choice with 942 of homes sold, having three bedrooms.
The market is continuing to increase in Asheville. It is anticipated that the spring and summer market will continue to see steady growth. If you are considering buying a home, be sure to speak with a qualified buyers agent to negotiate the best deal for you.
The Buyer's Agent of Asheville is a local Asheville real estate firm dedicated entirely to assisting home buyers find their home. We provide laser focus (see the homes that match your search criteria), fierce negotiating skills (save you money) and detailed transaction management (you don't need to stress). Located at 82 Patton Avenue, Suite 211 in Asheville, North Carolina. Contact the Buyer's Agent at 828-210-4663. Follow @buyersagentavl or Like on Facebook.