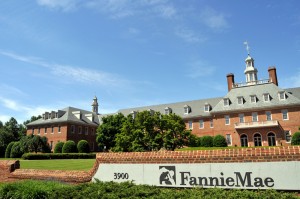 Melvin Watt, director of the Federal Housing Finance Agency (FHFA), announced Friday (5/8/15), Fannie Mae and Freddie Mac will extend both the Home Affordable Modification Program (HAMP) and Home Affordable Refinance Program (HARP) through December 2016.
The modification programs were scheduled to end at the end of this year (2015). It is not expected that the modification programs will be extended again. The modification programs were the centerpieces of the Obama administration's response to the foreclosure crisis.
HAMP seeks to lower a borrowers' monthly payment by extending the loan terms, while HARP allows borrowers to refinance even if they owe more money thatn their homes are worth.
There are still many underwater borrowers who could benefit from the HARP program. Rising real estate prices as the economy recovers have helped many homeowners who were underwater. It also believed qualifications for these programs may become tighter as the economy continues to recover.
In February, Fannie and Freddie refinanced 10,673 loans through HARP, bringing the total since the program's start to nearly 3.3 million. In February 2014, Fannie and Freddie refinanced 26,964 mortgages through the program.