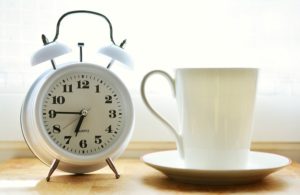 It is back to school time. While many of us are consumed with school supplies, clothing, and backpacks, it is also a good time to give your a home a check-up. With cooler mornings and evening starting to make an appearance, it is a good time to check the thermostat. But why stop there? Take a few minutes to get your home ready for late summer changes. Read our tips to stay organized and ahead of the fall weather.
1- Set the temperature – With back to school, often your home may sit empty for hours, Double check the thermostat to be sure you are giving your home rest after the summer heat, and saving on your utility bill if no one is home.
2- Change the Air Filters – It's a task that is often forgotten. Back to school is a good time to change the the air filters in the furnace.
3- Replace the Sponge – Nasty germs hangout in the kitchen sink and on our most prized cleaning sponge. Start the school year off right, germ free, by replacing the kitchen sponge.
4- Wipe down door handles – Goodbye summer grime, hello fresh fall! Give your door handles a wipe down. If anything, it will make you feel just a little cleaner and organized.
5- Get a family calendar – School, work, play, sports, activities… all of these things change the schedule when the kids go back to school. Get a family calendar to stay organized. If you are really feeling you need an electronic hub, the new Samsung Family Hub, has a 21.5 inch screen with electronic post-its and grocery ordering capabilities.
6- Hide a spare key – We have all been there before, locked out of the house. Get creative in hiding a spare key to your home in case someone cannot get in.
7- Fridge cleanout – This is a good time to remove all the items from the fridge, give it a good wipe down, and get it organized. Back to school is also a good time to replace the fridge filters.
8- Alarm Clocks – Many of us rely on our smartphones to wake us up, but if you have teenagers, maybe it is time to invest in a backup alarm clock to ensure everyone gets out the door on time.
Happy Back to School and almost fall from The Buyer's Agent of Asheville
The Buyer's Agent of Asheville is local real estate firm located in downtown Asheville, N.C., dedicated with laser focus, fierce negotiating skills, and detailed transaction management, so you can rest assured knowing that your real estate needs are our top priority. Get access to all homes in your price range that match your needs and wants.  Search Asheville Homes for Sale
The Buyer's Agent of Asheville has been loyally assisting home buyers in the Asheville, North Carolina area for over a decade. Make an appointment to visit our office at 82 Patton Ave, Suite 211, Asheville or call our 24/7 service number: (828) 210-4663.