Are You Relocating To Asheville For a Job? With over 9 million visitors a year, Asheville has become a popular destination nestled in the Appalachian Mountains, however with growth continuing to sprout in Asheville, so are jobs. Mission Health has been one of the largest employers in the area for some time- relocating medical professionals from all over the country. Other industries responsible for gathering talented professionals here include; hospitality, craft brewing, sustainability, engineering, creative and more. As well, many are coming on their own to try their hand at starting a new business.
Whatever your reason for relocating to Asheville, welcome. We know you will fall in love with everything our beautiful city has to offer. As locals ourselves, we believe it is truly unlike any other place. If we can help you find more about things to do, places to see, food you must try, or hikes you should take, let us know, but for now we are here to tell you where people just like you, relocating to Asheville, are moving to.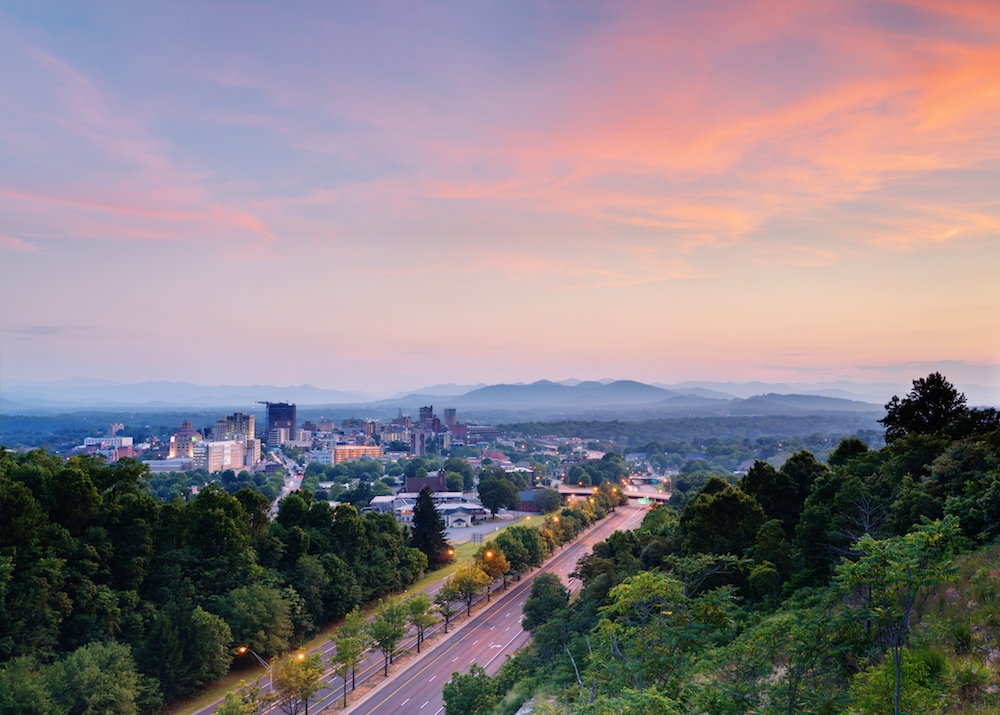 1- North Asheville –
Offering that city-living vibe, North Asheville is popular for its architecture style and character as well as it's convenient access to downtown and the variety of amenities at every corner. North Asheville offers access to all the grocery shopping in Asheville: Ingles, Fresh Market, Trader Joe's, Earthfare, Harris Teeter, French Broad Coop, Hopey and Company, as well as the many farmers markets within city limits. But it is more than that driving people to the area. Having the ability to drive downtown to enjoy one of the many splendid restaurants, or get away among the trees for a walk, hike, or bike, offers the best of both worlds.
Learn more about North Asheville.
2- South Asheville –
This area is booming with new construction and modern shopping amenities. Access to Pier 1, Target, Luella's Barbecue, Farm Burger, Tupelo Honey, Asheville airport (AVL), Barnes and Noble, and many more make it feel as though life never skips a beat. Where North Asheville has more of the vibe of small town charm, South Asheville offers that new and upcoming modern feel. South is closer to areas such as the famous DuPont Forest, Brevard, and Sierra Nevada Brewing. 
Learn more about South Asheville.
How do you know which area is best for you? Contact us, let us show you the best of both worlds. Coupled with your interests, needs, and budget, we can help you understand the area pros and cons, so you can make the best decision for your relocation.
P.S.
Did we mention- we only work with home buyers –  so you know we will have your best interest at heart – always.
The Buyer's Agent of Asheville is local real estate firm located in downtown Asheville, N.C., dedicated with laser focus, fierce negotiating skills, and detailed transaction management, so you can rest assured knowing that your real estate needs are our top priority. Get access to all homes in your price range that match your needs and wants. 

Search Asheville Homes for Sale The Buyer's Agent of Asheville has been loyally assisting home buyers in the Asheville, North Carolina area for over a decade. Make an appointment to visit our office at 82 Patton Ave, Suite 211, Asheville or call our 24/7 service number: (828) 210-4663.