Asheville in North Carolina has been recognized by dozens of websites, publications and magazines for its many splendors. It's not just a top travel destination in the world, but it's also acclaimed for its arts community, cuisine, outdoor adventures, vegetarian and organic eats – and much more.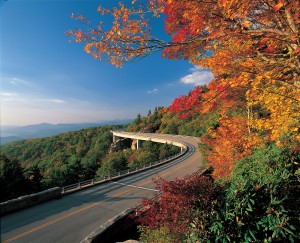 If you buy real estate in Asheville, you could actually lose weight! No jokes, the editors of Fitbie andPrevention magazines rate Asheville as the 5th best American city for weight loss! They put this down to the wide range of farm fresh food choices.
Moreover, a poll was conducted by the Gallup-Healthways Wellbeing Index which noted that the residents of Asheville eat more fresh produce than just about any other place in the country, thanks to a multitude of farmers' markets.
Locally-sourced ingredients are used by the 250 restaurants in Asheville – that's a lot of eateries for a place with just 100,000 residents. You'd think that with so much focus on food, the people would gain weight, but Asheville boasts a low obesity rate.
Weight issues aside, there are many more reasons to buy real estate in Asheville. It's a perfect blend of cosmopolitan sophistication and remote Appalachian charm. The city abounds with cultural attractions, many emanating from literary greats like O. Henry, Carl Sandburg and Thomas Wolfe, all of whom once called Asheville home.
Asheville is not just a resort for the wealthy, it also has a small-town, friendly atmosphere and a way of making visitors and new residents feel right at home.
The Buyer's Agent of Asheville is dedicated to help clients find homes they can adore and afford. With its team of 10 experienced real estate brokers, The Buyer's Agent of Asheville has been loyally assisting home buyers in the Asheville, North Carolina area. We're focused to search for ideal homes without distractions, shady deals, and conflicts of interest. Please make an appointment to visit our offices at 82 Patton Ave, Suite 211, Asheville (map) by calling our 24/7 service number: (828) 210-4663.