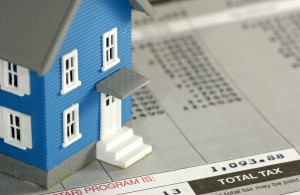 The Buncombe County Board of Commissioners approved a new county budget containing a 4.4 percent tax increase on a 6-1 vote Thursday.
Board Chairman David Gantt said after the short meeting that members felt they had no choice but to raise taxes, primarily because of additional expenses over which the county has little control.
"I don't think anyone ever wants to grab more of the taxpayers' money than we have to. I think everyone on the board understands that this is a have-to situation," he said.
The county's new tax rate is 56.9 cents per $100 valuation, plus another 3.5 cents that will go to a new authority that will run county parks and libraries.
The owner of a home valued at $250,000 will pay $1,510 in combined county property taxes. Changes in individual property owners' bills from last year will vary because of revaluation.
The county's previous tax rate was 52.5 cents. But because property values dropped significantly via revaluation, County Manager Wanda Greene says a revenue-neutral rate — a rate that would have brought in the same amount of tax revenue as a year ago plus an allowance for growth — would be 57.83 cents.
About The Buyer's Agent:
Discover a real estate firm dedicated entirely to you, the buyer – providing laser focus, fierce negotiating skills and detailed transaction management protecting your best interest.
Source: Asheville Citizen Times