New Year, and new, yet iconic Asheville Events we all look forward to after the holidays. We know January can be gray and drizzly outside, but there is still so much happening in this month.
Asheville Restaurant Week.
Food is one thing this town knows how to do. Restaurant week will run January 21st – 27th. With so many local restaurants participating, the time to get out and try something new or return to favorites without the summer crowds will be this week. Enjoy a special tasting or pre-fixe menu during this week. Click here to view all the pricing and participants.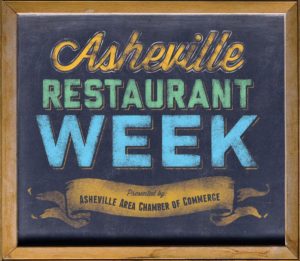 Steep Canyon Rangers.
The iconic local bluegrass band will play Saturday, January 19 at Explore Asheville Arena. The group may even be joined by actor and banjoist Steve Martin. Get Tickets here.
Asheville City Market.
Every Saturday from 9am-noon in January the City Market will be open in the Masonic Temple on 80 Broadway Street. Parking is available across the street at Home Trust Bank and the county across the street from the Y.
Ideas to stay inside out of the rain?


Asheville Museum of Science. The 1st and 3rd Saturday of the month, they have a family-friendly science activity from 10 am- 12 pm. Learning activities are free with admission during these times.
Meetup with friends at one of Asheville's many breweries to enjoy a local craft beer.
Get some you time in at Asheville Salt Cave.
Take your significant other or meet up with your friends at Wake Foot Sanctuary.
Pick up a local Mountain Xpress or Scene for a variety of live music opportunities.
The Buyer's Agent of Asheville is local real estate firm located in downtown Asheville, N.C. serving only home buyers. Dedicated with laser focus, fierce negotiating skills and detailed transaction management, so you can rest assured knowing that your real estate needs are our top priority. Get access to all homes in your price range that match your needs and wants.  Search Asheville Homes for Sale

The Buyer's Agent of Asheville has been loyally assisting buyers in the Asheville, North Carolina area for over a decade. Make an appointment to visit our office at 138 Charlotte Street, Suite 210, Asheville or call our 24/7 service number: (828) 210-4663.