Create Family Memories This Christmas In Asheville.
It's Christmas season in the mountains of North Carolina. Trees are lit, decorations are up, and the hustle and bustle fills the air. Celebrating the magic with loved ones brings out our joy during this holiday time, and why we thought we would share eight ideas to celebrate Christmas in Asheville with the whole family this year.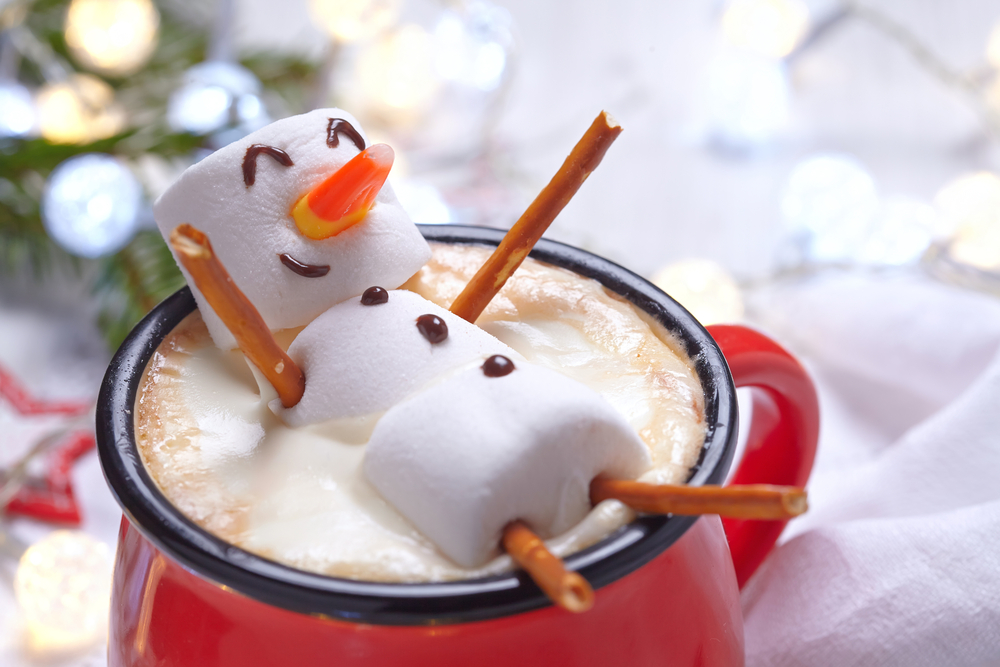 Play Games at Well Played Board Game Cafe
This fun cafe downtown is perfect for the kids. Enjoy comfort-food style desserts and snacks while laughing and getting competitive over board games. They have Hungry Hungry Hippos and a selection of over 600 games! Oh, and don't worry beer, wine, and coffee is also served. Tip: book the back section if you have a large group.
https://wellplayedasheville.com/
Horse Drawn Carriage Forest City
Looking for something a little different? Take the kids to Forest City, approximately an hour away and enjoy a horse-drawn carriage ride down Main Street to view the Christmas lights on Saturday nights. Admission is $7 per adult and runs from 5:00 – 8:30 pm, so arrive early. Friday nights they offer hay rides, and there is also ice-skating and Santa.
https://www.townofforestcity.com/carriage-rides-ice-skating-and-santa-house-2018-12-08
Private Winter Wonderland at Biltmore Estate
Reserve a private, Biltmore-style carriage to glide through the estates' trails. Memory investment is $350 for up to 4 guests. Perfect for date night or a family of four. Biltmore also offers a classic 6-passenger experience on Saturday and Sunday for $65 per person. And of course the lights and magic of visiting the estate is pure magic in itself.
https://www.biltmore.com/visit/things-to-do/outdoor-activities/carriage-rides
The Nutcracker Ballet at Thomas Wolfe Auditorium 
Enjoy the Nutcracker ballet downtown put on by Moscow Ballet. Performed at Thomas Wolfe Auditorium at the U.S. Cellular Center on Sunday, December 16th at 3:00 p.m. and 7:00 p.m., so get your tickets now.
https://www.nutcracker.com/your-city/get-tickets/asheville
Festival of Lights at Lake Julian
South Asheville's yearly tradition of lights at Lake Julian opened December 1st. It is affordable at $10 per passenger vehicle and $20 for larger vans. The drive through Festival of Lights takes place in the community park at Lake Julian and is a family favorite.
https://www.eventbrite.com/e/lake-julian-festival-of-lights-2018-tickets-51074374830
Pizza, a Movie and a Beer at Asheville Brewing Company
Pizza and movie nights are always fun at Asheville Brewing Company on Merrimon. Check the schedule for movie titles playing. Even if it is not Christmas, it can be a great way to spend quality time with the family.
https://www.ashevillebrewing.com/movies/
Hot Cocoa and Snowflakes Downtown Asheville
Nothing brings joy like a warm mug to wrap our hands around. Sharing laughter and conversation over hot cocoa at French Broad Chocolate Lounge in downtown Asheville, while dreamily looking out at the Snowflake lights on Pack Square. Sometimes it is the simple times together that mean so much.
https://www.frenchbroadchocolates.com/
Gingerbread Houses at Omni Grove Park Inn
It is always fun to view the gingerbread houses at the Omni Grove Park Inn. The yearly competition brings some amazingly crafted houses to good to eat so they must be on display. Feeling like splurging? Enjoy brunch on the weekend, or plan dinner with a view.
https://www.omnihotels.com/hotels/asheville-grove-park/things-to-do/upcoming-events/national-gingerbread-competition
The Buyer's Agent of Asheville is local real estate firm located in downtown Asheville, N.C. dedicated with laser focus, fierce negotiating skills and detailed transaction management, so you can rest assured knowing that your real estate needs are our top priority. Get access to all homes in your price range that match your needs and wants.  Search Asheville Homes for Sale

The Buyer's Agent of Asheville has been loyally assisting home buyers in the Asheville, North Carolina area for over a decade. Make an appointment to visit our office at 138 Charlotte Street, Suite 210, Asheville or call our 24/7 service number: (828) 210-4663.