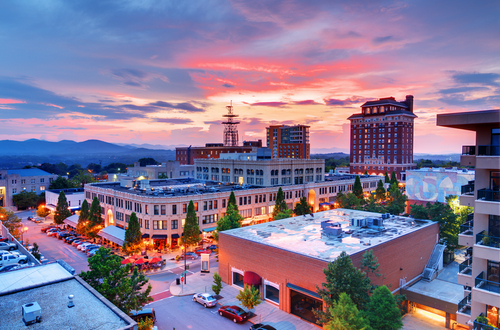 Today, Asheville real estate buyers can see that a lot of properties are available for sale at affordable prices in North Carolina. Nevertheless, buying a house is not as easy as it may seem to be from the very beginning. You should know how to protect yourself properly and minimize your risks prior to purchasing a new house.
Dealing with purchase agreements, inspections and disclosures real estate buyers can avoid various problems when purchasing a new home. Do you want to buy property in Asheville, North Carolina? In this case, you should definitely get familiar with the steps to buying a home, the obligations of buyers and sellers.
If you are searching for Asheville property, we highly recommend working with professional real estate agent. A highly qualified real estate agent understands the contracts, the neighborhoods and will personalize your home buying experience. Working with a buyer's agent will ensure that your agent is not representing both the seller and buyer side. Which translates to having an agent that is solely working for you and working to get you find the best opportunity for you. According to the law, a seller must notify a buyer about any structural problems that a building has. Moreover, a seller has to invite an expert who will inspect the building properly and create the report on any defects found. The full inspection includes checking a building for structural problems, revealing plumbing and heating issues.
When purchasing properties in North Carolina you may also need the services of a real estate attorney. To get the loan, lender may require you to buy the title insurance. Purchasing title insurance you will manage to protect yourself from various accidents and unpredictable problems when taking a loan.   Your Asheville Real Estate agent will guide you through choosing and working with all the professionals involved in this major purchase.
You can also consider buying a foreclosed house in North Carolina. Foreclosed houses are usually auctioned and sold at the courthouse. Keep in mind that a lot of people usually participate in the auction. So, due to high level of competition it can be difficult for you to win high bid. Auction bidders have the right to increase their bids within 10 days. Once you win the property you will have to pay for it within 10 days after the sale date.
Home buying is a very responsible task. Also, be aware of the fact that the real estate laws in North Carolina are very complicated and each home purchase is individual. So, if you have any questions or concerns it is better clarify them with your dedicated buyer's agent.
The Buyer's Agent of Asheville is dedicated to help clients find homes they can adore and afford. With its team of 10 experienced real estate brokers, The Buyer's Agent of Asheville has been loyally assisting home buyers in the Asheville, North Carolina area. We're focused to search for ideal homes without distractions, shady deals, and conflicts of interest. Please make an appointment to visit our offices at 82 Patton Ave, Suite 211, Asheville (map) by calling our 24/7 service number: (828) 210-4663.