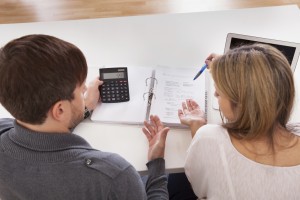 If you are a first-time home buyer, or you are already a homeowner who wants to upgrade but can't afford to, a North Carolina Home Advantage Mortgage, along with forgivable down payment help, may be the solution. The North Carolina Housing Finance Agency (NCHFA) helps to make home ownership affordable for qualifying buyers with financial assistance.
Furthermore, if you are a first-time home buyer, you may be eligible for an MCC (mortgage credit certificate) – a federal tax credit that might decrease your federal taxes for every year that you stay in your home.
Go to NCHFA.com to learn more about these programs because you might be able to realize significant savings by combining your Advantage Mortgage and forgivable down payment help with an MCC. There's also helpful information about buying a home, the mortgage process, and what happens after closing.
To qualify (whether you are a first-time home buyer or an existing homeowner), you must:
Buy a new or existing home. You cannot refinance an existing mortgage.
Buy a home in North Carolina and move into it as your primary residence within 60 days after closing.
Earn less than $85,000 per year.
Apply for a VA, USDA or FHA loan through a participating lender.
Be a legal citizen in the United States.
Have a credit score of 640 or more.
The terms of a NC Home Advantage Mortgage for a first-time home buyer are outlined here.