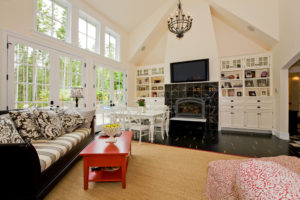 Do you feel Asheville home prices are skyrocketing? Or that you cannot afford the home in the Asheville neighborhood you want? As the Asheville real estate market continues to soar and draw in buyers from across the country, there are a few neighborhoods worth looking at. Whether you are on a shoestring budget, looking for a charming home, or want to find a deal on a home, consider these 3 Asheville neighborhoods.
1- Woodfin – The area bordering the Beaverdam area of North Asheville is the place to buy now before the market increases here. It has charm, and offers views of the smoky Blue Ridge Mountains from several locations. Local restaurants are abundant including Thirsty Monk, and the YMCA facility is spectacular. With convenient access to both Asheville and Weaverville, basically sitting in the middle, it is minutes from anywhere you want to be. Search Woodfin homes for sale.
2- East Asheville – East Asheville is tucked away from the busy vibe of Asheville, yet has an alluring charm all its own. East Village Grill, FILO Pastries and Coffee, and Pomodoros Greek & Italian Cafe are a favorite for locals. What we love about East Asheville, it is away from the crowds, yet close enough to get to anything in Asheville and the surrounding area.
3- West Asheville – What can we say, West Asheville draws a lot of people in for its eclectic mix of people, places, and things. Haywood road sits directly off of I-40 and is also known to tourists as a place to dine and have fun. It is walkable and offers many coffee shops and restaurants. Isis Music Hall always has great entertainment, and the Admiral still tops the list of tourists and locals choice for dinner. The older homes are charming, and there is new construction available.  
The Buyer's Agent of Asheville is local real estate firm located in downtown Asheville, N.C., dedicated with laser focus, fierce negotiating skills, and detailed transaction management, so you can rest assured knowing that your real estate needs are our top priority. Get access to all homes in your price range that match your needs and wants.  Search Asheville Homes for Sale
The Buyer's Agent of Asheville has been loyally assisting home buyers in the Asheville, North Carolina area for over a decade. Make an appointment to visit our office at 82 Patton Ave, Suite 211, Asheville or call our 24/7 service number: (828) 210-4663.