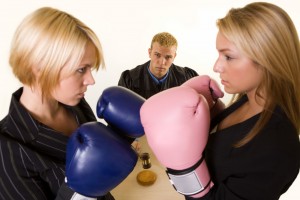 It would never be acceptable for an attorney to represent both the prosecution and the defense – so why is it okay for a real estate agent to represent both a buyer and seller?A dual agency agreement allows an agent or firm to represent both the buyer and seller at the same time. This usually happens when a asheville home buyer starts looking at properties listed with their buyer's agent's firm. While this may seem convenient, keep in mind that it can be difficult for an agent to benefit both parties.
When an agent is concerned with the interests of the seller, they cannot also advance the interests of the buyer. It is nearly impossible for an agent to promise the buyer the lowest price while at the same time promising the seller that they will get them the most profit. A seller will not use an agent that won't sell their property for the highest price; and since their agent's commission relies on how much the property sells for, the agents themselves are motivated to sell at the highest price.
There are designations for defense and prosecuting attorneys in a courtroom – representing both sides is simply immoral and unheard of. It would never be done. You would not hire a lawyer that was working for the other guys, and as a homebuyer, you should not hire a real estate agent that is working with the seller.
When you work with a buyer's agent, you receive the specific attention that you deserve during one of the most important times of your life. While looking to buy a home or property, your agent should look to save you as much money as possible and promote your best interests both financially and personally.