Places to Go In and Around Asheville, North Carolina For The Small Hometown Feel
Construction and crowds of people have been some of the biggest complaints from Asheville locals. As the city continues to win popularity contests in National publications, it draws crowds of people, especially in the fall during leaf season. 
So, where can one go to avoid the crowds and still enjoy all the city has to offer?
Marshall, North Carolina 
Located just beyond Weaverville approximately 20 minutes is the quaint river town of Marshall. Its historic main street is beginning to thrive. Have breakfast or lunch at Sweet Monkey Cafe, enjoy a beer at Mad Co. Brew House (Madison County's first brewery), or make dinner reservations for Star Diner.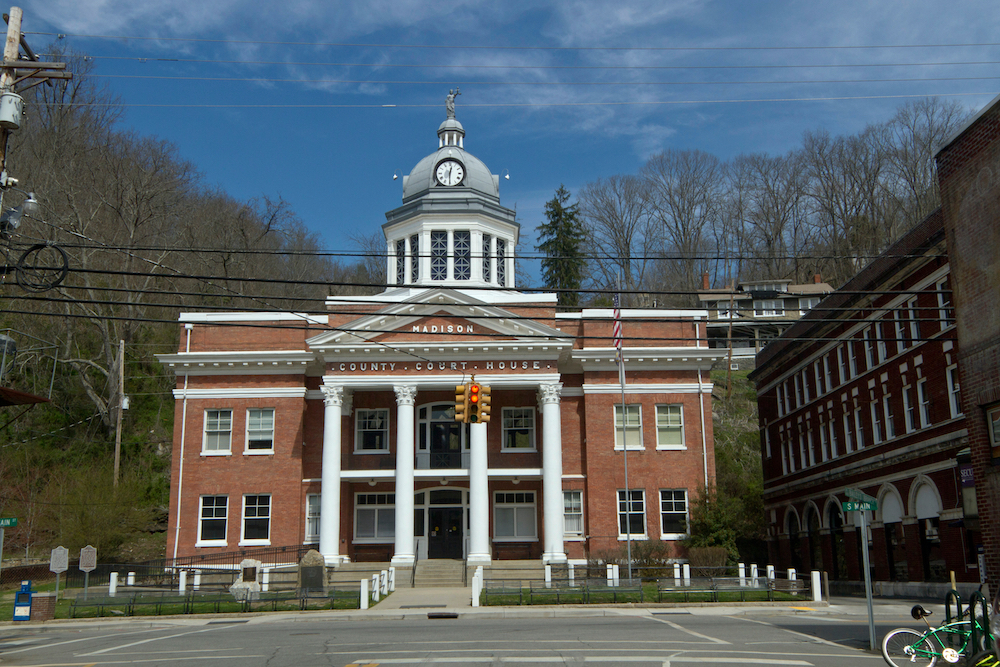 Asheville Art Museum 
Newly renovated and full of intoxicating visual art, the Asheville Art Museum is a great place to spend for the creative and those seeking some mindfulness time. Include some time to taste small bites in the new sculpture garden surrounded almost entirely by glass, from Perspective Café, also serving wine and beer.
Yoga In Nature
Locals love their yoga, but why not combine a hike and yoga in the great outdoors. Namasté in Nature combines yoga, hiking, and waterfalls for a unique outdoor Asheville experience. 
East Asheville Coffee
Coffee is similar to yoga studios, there is a location in every part of town. Filo in East Asheville serves as a coffee shop by day, and Post 70 Indulgence Bar cocktail and small plate hot spot by night.
Crucible Glassworks
For an adventure or friend gathering, schedule a glass blowing class or attend a workshop at Crucible Glassworks in Weaverville. Glass blowing is something unique, fun, and enjoyable for everyone. 
Don't take our word for it. Asheville is full of surprises and there is an activity, restaurant, or bar, for everyone in your group. 
The Buyer's Agent of Asheville is a local real estate firm located in downtown Asheville, N.C. serving only home buyers. Dedicated with laser focus, fierce negotiating skills, and detailed transaction management, so you can rest assured knowing that your real estate needs are our top priority. 

Search Asheville Homes for Sale

The Buyer's Agent of Asheville has been loyally assisting buyers in the Asheville, North Carolina area for over a decade. 

Make an appointment to visit our office at 138 Charlotte Street, Suite 210, Asheville.

Call our 24/7 service number: (828) 210-4663.