Asheville, North Carolina is a foodie's dream come true. Mouth watering cuisine is available at every corner it seems. There are so many restaurants to choose from, setting the standards of the taco higher in this town. Many may not consider the taco, an art, however if you have visited the state of the Yucatán in Mexico, you understand the serious respect for a taco. These Asheville, North Carolina have upped the taco game and each have their own unique spin on the "taco". We are giving them props for their dedication to tacos in Asheville tasting like heaven!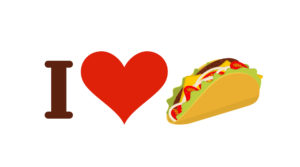 Taco Temple – Homemade corn tortillas on-site? I was shocked to find fresh, handmade tortillas filled with yummy goodness presented to me as I sat at the bar at Taco Temple on Charlotte Street. The location, a sister restaurant to downtown Asheville's Mamacitas, is serving up some top shelf tacos. My favorite? The Santa Barbara filled with ancho-chile rubbed steak! The avocado is also great, and the chips and guacamole are a must share. Follow their

facebook

feed for daily specials, and be sure to enjoy a margarita when you visit!
Taco Billy – If it's breakfast tacos you are craving, Taco Billy is your place. Located in West Asheville, the owners were inspired to make a move from Southern Mexico back to the states and chose Asheville for their new quest of owning a taco shop. Filled with authentic flavor and fueled by passion, the breakfast and lunch tacos are simply delightful.  My favorite? Mama's favorite on a plantain tortilla! It is mmmm mmmm delish!

Follow Taco Billy on Facebook

.
White Duck Taco – This establishment has sure made a name for itself. With two locations, one in the River Arts District and on in downtown, Asheville it is accessible to enjoy one of these incredible tacos or a glass of sangria! My favorite? The bangkok shrimp, it is seriously delightful. The difference at white duck, they add a little Asheville love to the taco. Meaning they step outside the bounds of a traditional Mexican village taco, and it is absolutely perfect!
###
The Buyer's Agent of Asheville is local real estate firm located in downtown Asheville, N.C. dedicated with laser focus, fierce negotiating skills and detailed transaction management, so you can rest assured knowing that your real estate needs are our top priority. Get access to all homes in your price range that match your needs and wants.  Search Asheville Homes for Sale
The Buyer's Agent of Asheville has been loyally assisting home buyers in the Asheville, North Carolina area for over a decade. Make an appointment to visit our office at 82 Patton Ave, Suite 211, Asheville or call our 24/7 service number: (828) 210-4663.