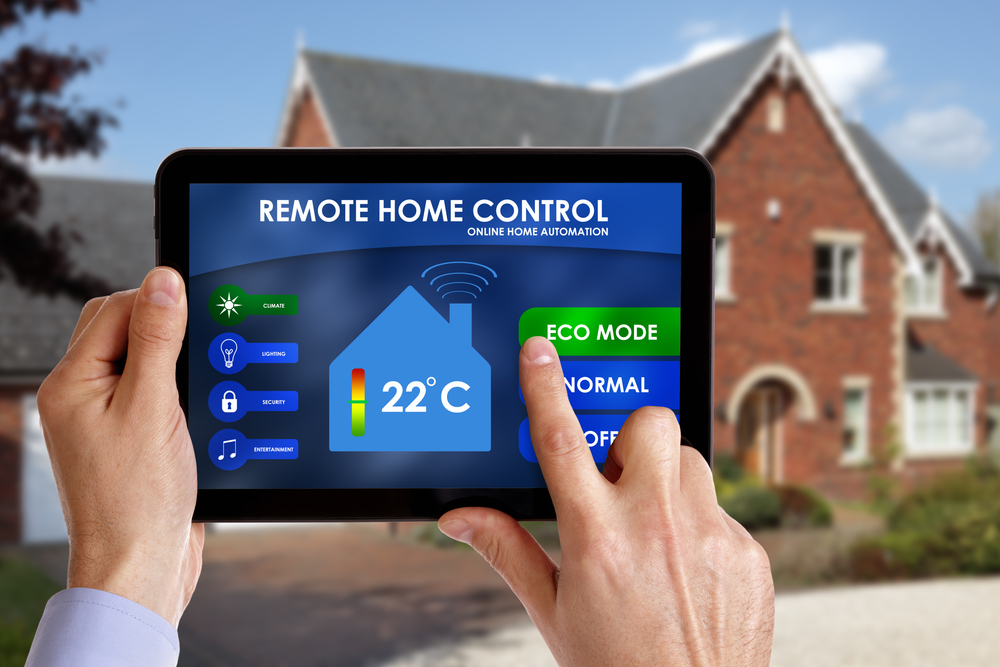 Gadgets are becoming more popular for the home. Running your home from your iPhone or Android to control home music or the thermostat is becoming more popular in Asheville homes. Check out some of the latest home technology to operate your home by voice command, apps and text messaging.
Texting appliances: LG's new Home Chat smart platform connects your home's appliances to your smartphone, allowing you to text back and forth. For example, you can text your fridge: "What groceries do I need?" And it'll respond with a text containing a grocery list.
App-controlled home: Samsung debuted its Smart Home App, which allows home owners to control several appliances in their home, from the TV to connected appliances, wearable tech, and more. Home owners can personalize settings on their electronics and then control them remotely. For example, they can view cameras in their TV or other devices while they're away from home; receive alerts from the Smart Customer Service feature when something in their home is going wrong, such as an appliance malfunctioning; and use a voice-control setting to speak commands to the home, such as turning off the lights by saying "leaving."
Voice-controlled thermostat: Honeywell recently introduced a Wi-Fi Smart Thermostat that responds to voice commands. For example, say "make it cooler," and the thermostat will cool the house by one degree. Or, tell the thermostat to "make it five degrees warmer," and the thermostat will follow your voice prompts.
Touchscreen locks: Schlage touted a new lock that can be opened or locked with a four-digit code and controlled with a smartphone app. The lock will also send home owners alerts if the lock is being tampered with or the wrong code has been entered a certain amount of times.
Smart lights: Lumen introduced an app-enabled LED Smart Bulb that can be controlled wirelessly via a smartphone. You can dim the lights, set the lights to come on at a certain time, and even choose from 1 million colors to set the right mood. The lights also can be set to blink to alert you when you have an incoming phone call.
The Buyer's Agent of Asheville is dedicated to help home buyers just like you, find  the perfect address. We don't accept listings, so there is no reason or incentive for us to focus on a specific home. Our single goal is to help you find the best home at the best price. With our team of 10 experienced real estate brokers, The Buyer's Agent of Asheville has been loyally assisting home buyers in the Asheville, North Carolina area. Make an appointment to visit our offices at 82 Patton Ave, Suite 211, Asheville (map) or call us 24/7 at (828) 210-4663.