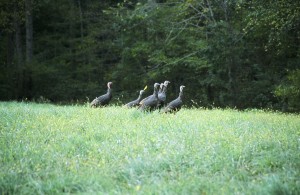 If you are looking for an Asheville home with Acreage, the Buyer's Agent can help. Here are 5 reasons we think it is a good idea to consider a home close enough to the city, but isolated in your own oasis.
Outdoor Living: Enjoy peaceful outdoor where you have ample room for a hot tub, a greenhouse, a hammock , or an area devoted to wildflowers.
Privacy: View trees and landscape as far as the eye can see out of every window. Sit on our front porch and watch the road without being seen ourselves.
Room to entertain: Invite guests over for s'mores by the fire without feeling like you are disrupting the neighbors.
Wildlife: Watch deer, butterflies, raccoons, squirrels, foxes, turkeys, and many birds . If you have pets, they will enjoy having room to run and play.
Silence: The sound. Really quiet. No traffic noise. No car alarms. No ambulance sirens. No loud music.
The Buyer's Agent of Asheville is a local real estate firm dedicated entirely to assisting home buyers find their home. We provide laser focus (see the homes that match your search criteria), fierce negotiating skills (save you money) and detailed transaction management (you don't need to stress). Located at 82 Patton Avenue, Suite 205 in Asheville, North Carolina. Contact the Buyer's Agent at 828-210-4663.