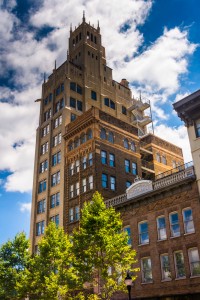 The September 2014 Asheville Real Estate Report for sold listings in Buncombe County :
Average days on market : 195
Average Listing Price: $273,600
Average Selling Price: $266,300
September 2014 saw continued growth in the Asheville real estate market with an increase in Buncombe County housing average sales price increasing to $266,300, compared to August 2014 average sales price of $258,168.79. 
The decline of sales in Farms & Land could indicate a trend or limited inventory. September 2013 saw 63 sold listing in this category compared to August 2014 (48 sales with an average sales price of $181,052.29) and September 2014 (47 sales with an average sales price of $117,769.15) The decline could indicate a trend of buyers looking for existing, move-in ready homes.
Also increasing this month, is the sale of multi-family units.
Overall Median Home Sales Price in Asheville and Buncombe County have increased 5.0% in Asheville and 14.0% in Buncombe County between the 2nd quarters of 2013 and 2014.
The Buyer's Agent of Asheville is a local real estate firm dedicated entirely to home buyers- providing laser focus, fierce negotiating skills and detailed transaction management to protect a home buyers' interest. Located at 82 Patton Avenue, Suite 211 in Asheville, North Carolina. Contact The Buyer's Agent at 828.210.4663