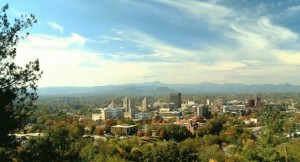 Summer days are almost gone. Fall officially starts this Wednesday, September 23rd. The cooler morning mountain air suggests it is already here. It's time for layered clothing to compliment the chilly morning temps and the warm sun heating up your afternoons. We love fall in Asheville, in fact it is our favorite season, and here is only part of why!
1. Blue Ridge Parkway – Take a drive on the Blue Ridge Parkway. The long-range mountain views, coupled with the ever-changing majestic leaves will leave you spellbound. It's not a raceway, so be prepared for slow drivers and scenic picturesque stops. It's a must do if you have never been on the parkway!
2. WNC Cheese Trail – Yes, we know that Asheville is known for it's beer, beer, and more beer, however the WNC Cheese Trail is a fun fall activity the whole family can enjoy. This self guided tour allows you to connect directly with cheesemakers, see where your favorite cheeses are crafted, and buy straight from the producers. The vibrant cheese making community in Asheville and Western North Carolina is thriving. If you love cheese, spend an afertnoon around Asheville or a day visiting the award winning WNC cheese makers. See the trail map – http://wnccheesetrail.vpweb.com/The-Map.html
3. Waterfall Hikes – It is a perfect time of year for some hiking, and Asheville is close to some of the most beautiful waterfall hikes around. The Dupont State Forest is magical and Craggy Gardens is great for a picnic stop. The Western North Carolina mountains are beautiful. A few leaves are falling now, and auburn is starting to adorn the trees! Fall hiking in Asheville is spectacular.
4. Craft Beer– News of new breweries seems to be a monthly occurrence in the city known for it's variety of local beers. Early evenings at The Wedge in the River Arts District are perfect for meeting friends or relaxing at the end of a full day.  Lunch atWicked Weed, or an afternoon at Sierra Nevada!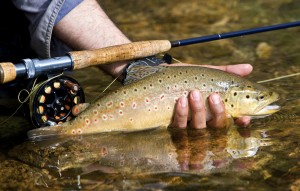 5. WNC Fly Fishing Trail – 15 excellent spots for catching brook, brown and rainbow trout. Whether you seek quantity or size, open waters or small streams, the WNC Fly Fishing Trail has it all. See a detailed map of the trail.
The Buyer's Agent of Asheville is dedicated to help clients find homes they can adore and afford. With its team of 10 experienced real estate brokers, The Buyer's Agent of Asheville has been loyally assisting home buyers in the Asheville, North Carolina area. We're focused to search for ideal homes without distractions, shady deals, and conflicts of interest. Please make an appointment to visit our offices at 82 Patton Ave, Suite 211, Asheville by calling our 24/7 service number: (828) 210-4663.