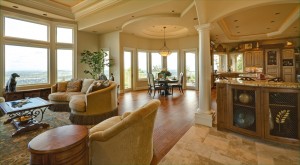 WNC Home Garden & Green Living Show, March 20-22 2015 in Downtown Asheville will introduce industry partners in remodeling, construction, home-financing, kitchen & bath, vehicles and more.
The WNC Home, Garden & Green Living Show will be held in Asheville, NC on March 20-22, 2015. Sponsors of the show include Berkshire-Hathaway, Buck Stoves, Earth Fare, HomeSource Design Center, Asheville Radio Group, Independent Asheville Radio (WZGM), Clear Channel, Asheville Citizen-Times and the Western North Carolina Green Building Council.
This is the 40th anniversary of Asheville's premier home show and will host a myriad of businesses showcasing products for the home, lawn, garden, and healthy living. There will be two full days of seminars held which will include topics such as solar energy, green building trends, remodeling tips, and gardening. To view the full seminar schedule visit the show website at www.homegardenandgreenliving.com.
BMW of Asheville will have the i3 on display, BMW's electric vehicle made of 100% recycled materials. In addition, there will be a food drive for Manna Food Bank. All attendees of the show who bring a can of food donation, will receive $1.00 off of entrance admission for the show. Regular admission to the show is $7.00 per adult, $6.00 for seniors and students and can be purchased online at the US Cellular Center website (www.uscellularcenterasheville.com) or at the box office.
For more information about the home show visit www.homegardenandgreenlivingshow.com
The Buyer's Agent of Asheville is a local Asheville real estate firm dedicated entirely to assisting home buyers find their home. We provide laser focus (see the homes that match your search criteria), fierce negotiating skills (save you money) and detailed transaction management (you don't need to stress). Located at 82 Patton Avenue, Suite 211 in Asheville, North Carolina. Contact the Buyer's Agent at 828-210-4663. Follow @buyersagentavl or Like on Facebook.