Asheville, NC (September 17, 2014) – Local REALTOR®, Randall Barnett, gets appointed to City of Asheville's Affordable Housing Advisory Committee by the city council. Currently serving as the chairperson for Affordable Housing Committee at the Asheville Board of REALTORS®, Randall has been a key ambassador for affordable housing fairs since 2011 in the City of Asheville.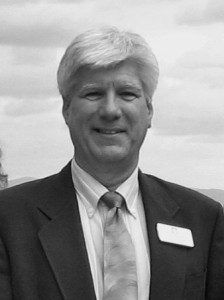 Randall Barnett holds his Professional Real Estate license with the The Buyer's Agent of Asheville, a firm that dedicates its time to home buyers, not accepting listings. Experience with the Buyer's Agent, volunteerism with On Trac (Volunteer of the Year 2014), and serving with the local REALTORS® association, Mr. Barnett will be able to offer value and insight to the City of Asheville on issues moving forward as affordable housing will remain a hot topic for years to come.
"I look forward to giving my part as a good contributor for making housing more affordable in our city and area. I understand that the council relies on our insights and  perceptions to give them vision to advance our goals.," Mr. Barnett stated. This is the first time a local REALTOR® has been appointed to this committee.
About The Buyer's Agent of Asheville
The Buyer's Agent of Asheville is a local real estate firm dedicated entirely to home buyers- providing laser focus, fierce negotiating skills and detailed transaction management to protect a home buyers' interest. Located at 82 Patton Avenue, Suite 211 in Asheville, North Carolina. Con- tact The Buyer's Agent at 828.210.4663
PRESS CONTACT
Mandy Berger
(828) 490.1289