Unofficial – Official Guide To Best Deviled Egg Goodness on Asheville Menus
While there history can be traced to ancient Rome, deviled eggs play a big role in Southern culture. So much so, many love finding serving trays dedicated to these white and yellow finger foods. Asheville Chefs have created their own spin on the classic staple served at almost every family gathering, so let's explore the unofficial – official guide to Asheville deviled eggs.
Chef Katie Button has created something unique with her spin on the deviled egg. A perfect egg shell filled with more of a cream-like substance than the consistency of an egg will having you beg to wonder how this has been created.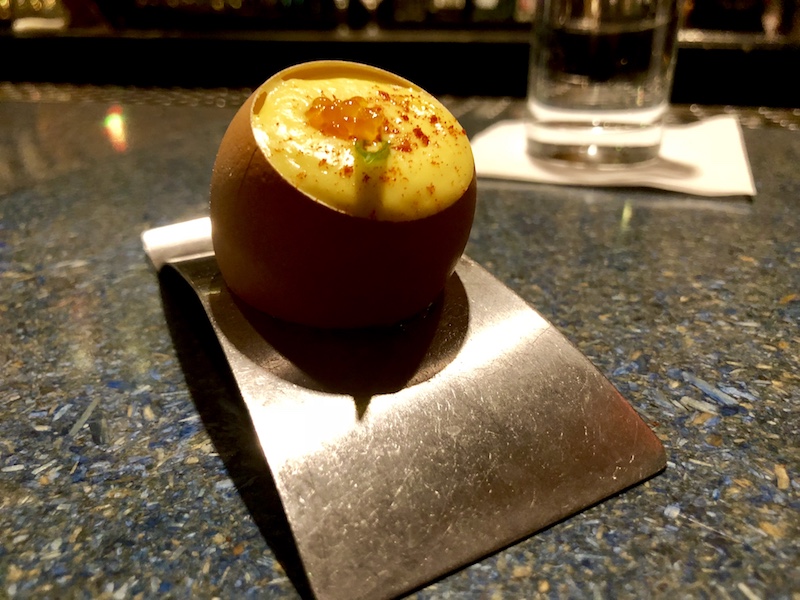 Named on the menu as "Better Than Dad's Deviled Eggs", this signature snack is served in a half dozen to share or not to share. They are more traditional in recipe style, however still offer that significant love for this popular southern dish.
Here is a new phenomenon- deep fried deviled eggs. Served with Lusty Monk aiolis, trout roe, and chives, it might be one of the favorites on this West Asheville menu, and oh so picture perfect.
Let's talk about pickled deviled eggs. We all know Asheville restaurants love to pickle almost anything, and now have added the gifts from local chickens to that list. The fairly new establishment is making quite a stir with this pickled menu item.   
This establishment has taken some risks with their take on the eggs. Appearing to be fresh from an Easter egg hunt, these eggs display an array of colors and flavors as they are soaked in various ingredients to provide a twist. Not listed on their standard menu, however offered as specials. Worth a try if you are a deviled egg connoisseur.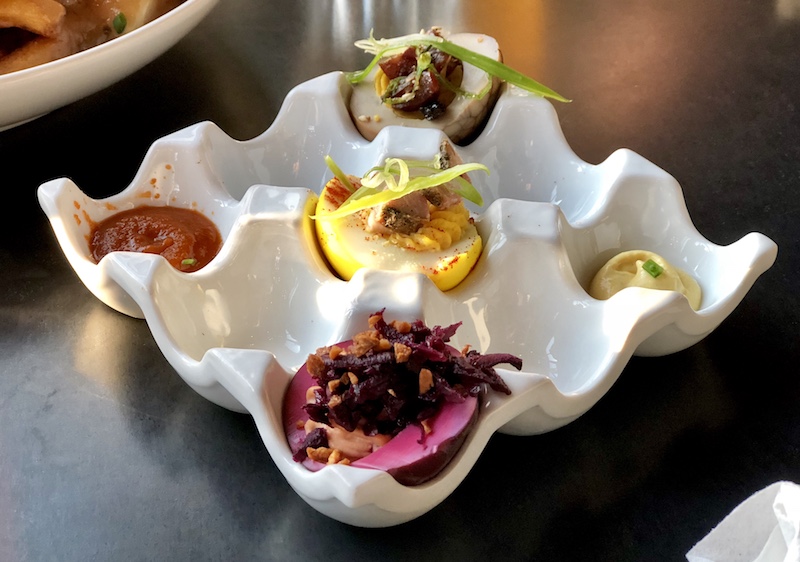 The bacon jam topper is the secret behind the magnificence of Ambrozia's deviled egg dish. Stop in for an adult beverage and order off the bar menu for $5, you will not be disappointed.
The Buyer's Agent of Asheville

 is local real estate firm located in downtown Asheville, N.C., dedicated with laser focus, fierce negotiating skills, and detailed transaction management, so you can rest assured knowing that your real estate needs are our top priority. Get access to all homes in your price range that match your needs and wants.  

Search Asheville Homes for Sale

 

The Buyer's Agent of Asheville has been loyally assisting home buyers in the Asheville, North Carolina area for over a decade. Make an appointment to visit our office at 138 Charlotte Street, Suite 210, Asheville or call our 24/7 service number: (828) 210-4663.