Weaverville is located approximately 10 minutes from downtown Asheville. It's quaint, and has much to offer with its one main street vibe. Full of shops, eateries, and convenient access the the Blue Ridge Parkway as well the Interstate, Weaverville is perfect for families, couples, or those looking to retire. The small hometown feel is its draw, with most restaurants or shops closing early. The quietness and beauty of Weaverville is soul satisfying, while the magic of Weaverville restaurants dish up comfort food and beyond.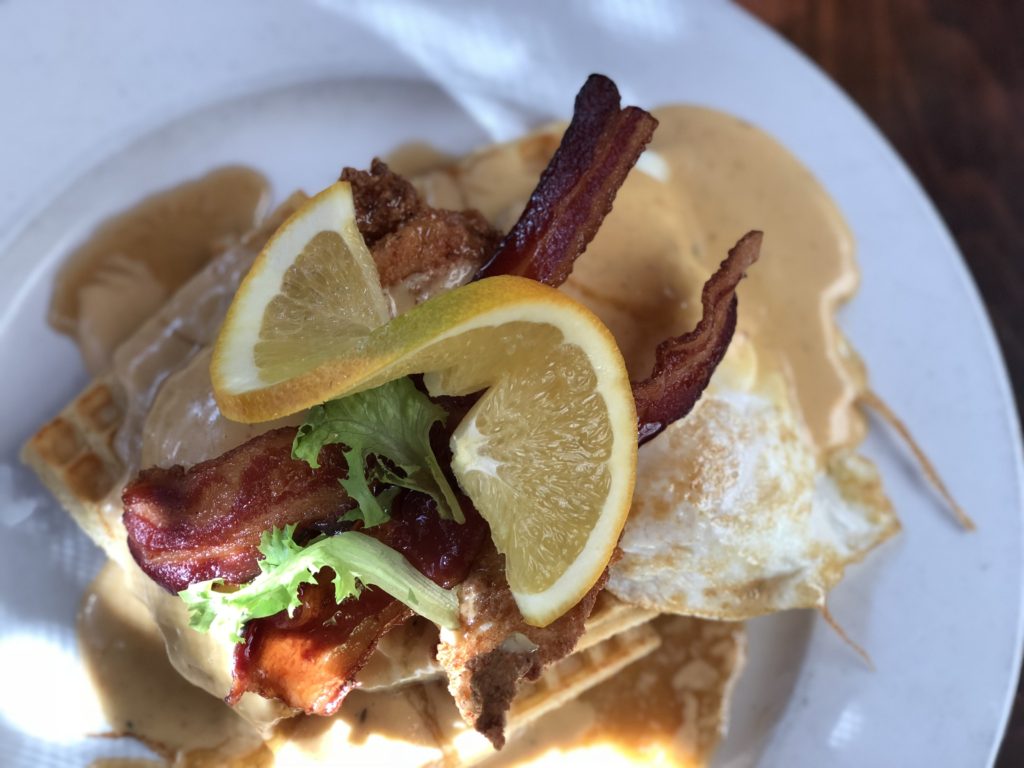 Here is a sneak peek at some local, favorite Weaverville restaurants, where parking is free!
Stoney Knob Cafe– As featured in the Huffington Post, "this eclectic, one-of-a-kind restaurant makes you feel good as you're welcomed with a big hug by the Greek family that owns the place. The menu offers American fare with a Mediterranean twist. Stoney Knob serves some of the the best fish dishes in Asheville, and with a thin chocolate ganache on the crust, the coconut cream pie is their secret weapon."
Blue Mountain Pizza– Good pizza, local brews, and live music. It is perfect for families, gathering with friends, or even a quick bite on your own. The pizza is indeed- amazing, and they offer a gluten free option.
Glass Onion– Dishing up Italian flare, this restaurant located on Main Street is great for romance, or a night that calls for a bottle of wine of laughter.
Soba Sushi and Noodles– The anytime casual eatery is perfect for dining outside or a night out for sushi.
Maggie B's– Weaverville's local wine shop that is always buzzing with activity. Enjoy wine tastings on Friday evenings. Light fare available for purchase. Keep in mind it closes early. .
Twisted Laurel– Serving comfort style food, we love the meatballs, this Weaverville restaurant is in a prime location. Go for live music or an adult beverage.
All Good Coffee– The perfect espresso will feel as if silk were gracing your tongue. From the arabica coffee beans to the temperature of an espresso, it is rare to find perfection with this globally recognized drink, yet this Weaverville coffee spot nails it.
Well-Bred Bakery and Cafe– If your mood is desiring something sweet, this is the place. Service pastries, sandwiches, quiche, salads, and more there is something for everyone on the menu.
Crêperie and Café– French gluten free crepes served daily here for breakfast, lunch, dinner, and anytime snack. There is a deep selection of crepes too choose from, including veggie and sweet treats. This local favorite, serves beer, wine, and champagne.  
The Buyer's Agent of Asheville is local real estate firm located in downtown Asheville, N.C., dedicated with laser focus, fierce negotiating skills, and detailed transaction management, so you can rest assured knowing that your real estate needs are our top priority. Get access to all homes in your price range that match your needs and wants.  Search Asheville Homes for Sale

The Buyer's Agent of Asheville has been loyally assisting home buyers in the Asheville, North Carolina area for over a decade. Make an appointment to visit our office at 138 Charlotte Street, Suite 210, Asheville or call our 24/7 service number: (828) 210-4663.